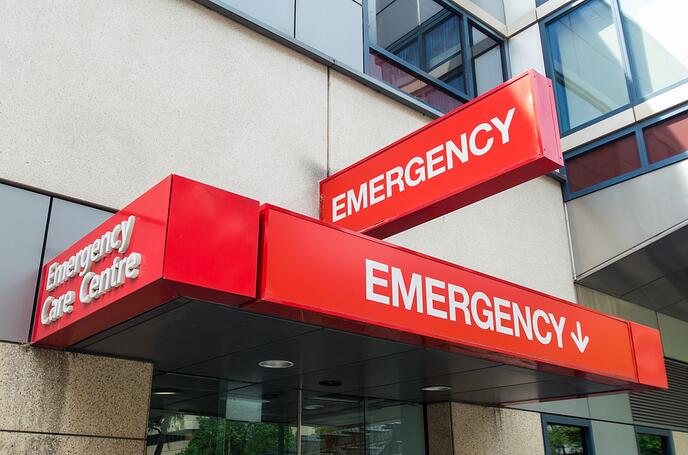 In the event of an emergency, speed and efficiency are key. An unorganized, difficult to maneuver, insufficiently stocked (due to limited space) emergency cart can add to the current stress levels that are typically experienced during any type of emergency situation. For these reasons, many medical professionals are choosing to custom-design their emergency carts.
An Emergency cart that is specifically tailored to meet the needs of your facility guarantees every emergency situation results in a lean process. However, while customization is key, the basic design is also important; therefore, be sure to choose an emergency cart that offers you the five following elements: drawer dividers, multiple team member access, separate locking compartments, 5th wheel steering and Microban® antimicrobial product protection.
5 Things to Look for in Your Emergency Cart
Choose an emergency cart that offers you the five elements listed below and then customize it for your medical establishment.
Drawer Dividers
Organization allows for efficiency: Make sure your emergency cart has a drawer-divider system. This makes it easy to keep a variety of essential items in a single drawer, without concerns related to 'digging' for what you need. In addition, the drawers should extend fully and have a self-closing feature. You should consider using drawer labels to make identifying the contents of each drawer quick and easy. Furthermore, by choosing a cart with numerous drawers, everything you need is at your fingertips. Place the most used emergency products in the top drawers and reserve the bottom drawers for the less frequently used items.
Multiple Team Member Access
The storage areas of your emergency cart need to be accessible to multiple members of your emergency response team. These storage areas can be used to house equipment, airway supplies and first-line medications as well as any other critical supplies you may need during a code.
Separate Locking Compartments
When certain segments of the emergency cart are not in use, the separate locking compartments allow for the sealing off of these particular segments. For example, you can independently secure the top compartment, drawers or side bins. Furthermore, the entire emergency cart can be locked with a single seal.
Easy Maneuverability
It is important that the code response staff can maintain maximum control through easy maneuverability during transit.
A 5th wheel is helpful to keep a cart on track, when activated it can help keep the cart from swerving and make sure you get to your destination quickly. Once activated, a cart's 5th wheel remains locked perpendicular to the handle; thus, providing positive control as the cart is pushed.
Upon release of the trigger, all 5 of the cart's wheels have the ability to swivel, which makes it easy to maneuver in any direction.
Antimicrobial Material
It is vital that the emergency cart you choose supports the infection control processes of your facility. One of the best ways to accomplish this is by choosing a cart that consists of high-density polyethylene that is topped with Microban antimicrobial protection. Microban antimicrobial product protection helps the cart itself remain 'cleaner between cleanings.'
Other elements to consider supporting infection control processes when choosing your emergency cart include:
Corrosion resistant finishes such as advanced polymer.
Smooth, rounded corners to make thoroughly cleaning your cart quick and easy.
In addition, your cart should have a clean, contemporary design that blends seamlessly with your medical facility; however, make sure it can easily be identified as your Emergency Response Cart.