Introducing the new Starsys Advanced Wireless Touchpad! Some supplies require added security, and carrying keys can be inconvenient and troublesome. This was the inspiration behind the creation of the new Starsys wireless touchpad. The touchpad can be set with a 4 – 14 digit code for easy user access, or your facility can choose the option to use your employee's digital ID cards. Here are 5 reasons to consider this new technology in your facility.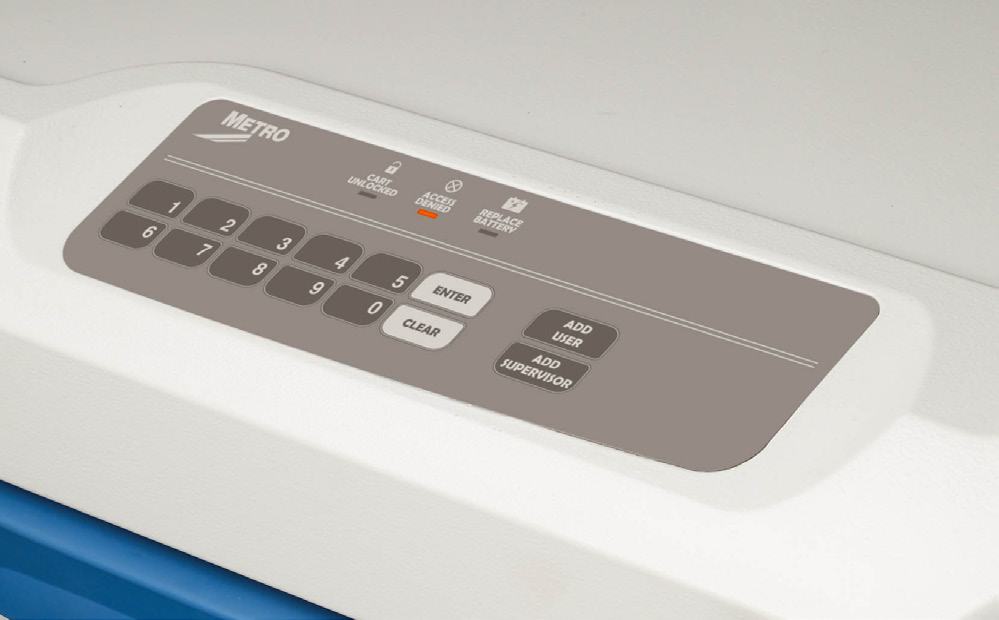 Battery Operated: our new wireless touchpad gets rid of the need for annoying chargers and the struggle of finding an outlet. The system's average estimated battery, greater than one year, means you can trust it to be ready to take on every challenge. The system runs on six D- cell batteries and can be easily replaced when the time comes.
Keep Supplies Safe, the wireless touchpad is equipped with an auto re-lock timer that has a default time of five minutes, but can be adjusted from one second to eighteen hours. This allows for optimum security abilities, or if it is more convenient for your facility the automatic lock option can also be disabled. The touchpad also includes an Available Access Denied lockout timer; this feature disables the touchpad for a set time after repeated unauthorized entry attempts. This feature is disabled as the default from the factory but it can be easily programmed via the optional software.
Card Usage, The system can be fashioned with Low or High-Frequency integrated card readers, adding to the convenience of the locking system, that can read individual user cards to grant or deny access. Exclusive Facility Code Access – eliminates the need to setup and manage each individual user card, which makes it much easier to manage access to each cart.
It has an impressive memory, have you ever wanted to know when your cart has been accessed but lacked the resources to find out? The new wireless touch pad system can hold onto the last 15,000 access events, taking the questions out of how the cart has been used. It can also hold 3000 unique ID codes to support User/Supervisor identification numbers or facility codes, so you can rest assured there is room for your whole team.
Multiple Software Options, the new Starsys touchpad isn't just efficient it is smart too! With the LockView® 5Pro software, you can easily manage the users and cart settings from a single source. The Software helps to eliminate the redundant task of re-entering users via the touchpad on each cart. The added visibility to cart access that the software provides can improve your level of security and minimize diversion. The software also makes it easy to standardize settings across a fleet of carts, taking out the grunt work of adjusting the settings on individual carts. The best part is, the software can communicate with the wireless on the touchpad to communicate via your facility's network.