Here is the KSM 2020 Ynot Italian installation journal.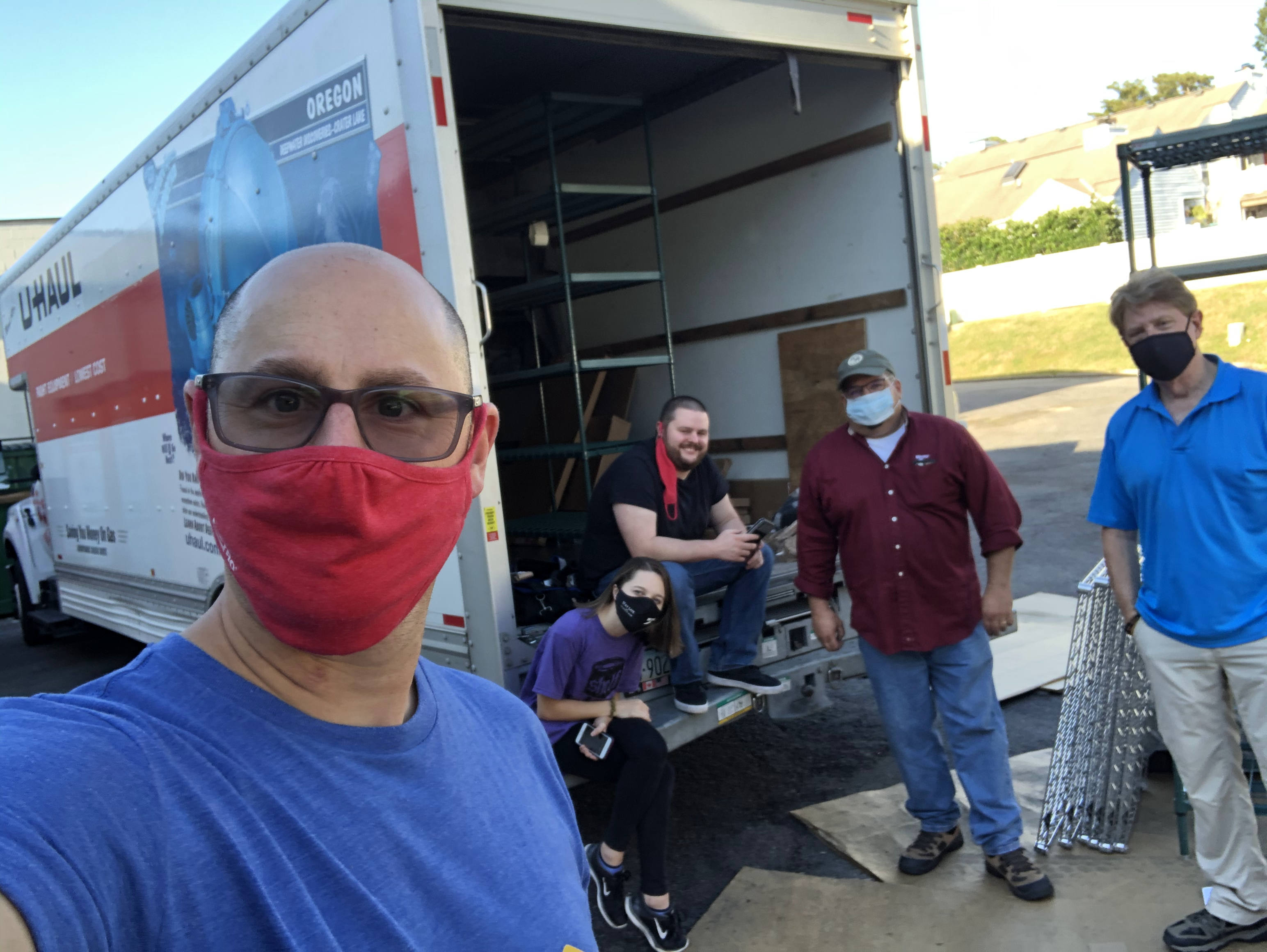 Well, it all started with a challenge… COVID! I know everyone has dealt with this challenge somehow, but logistically it made this project tough. Trying to balance safety with doing an in-person job was a challenge. This is the exact same dilemma our Country faces… and no one has a perfect solution. So, here's what we did.
We decided to assemble products in our distribution center in advance to eliminate unnecessary exposure and save time. So, the team (limited group) assembled the product order over a few days. Remember, Metro was still on a "work from home" as much as possible policy. Needless to say, the team was game to get it done.
I'll spare you from the tedious assembly and only share one product we built. The "Dough Carts." This was the most important component of improving the cost savings as well as productivity in the build. 10 carts to accommodate up to 60 dough tins to store proofing dough and keep them from falling over within the cooler as they proof.
They also allow the employees to easily transport them for baking. With the old cooler system, the restaurant lost product because it kept falling on the floor overnight. To ensure that the carts worked with their product, we had rebuild multiple times to make some adjustments to better accommodate ergonomics of reaching down to load and unload… needless to say, the team was not happy with me. But they knocked them out.
Anyway, we now have to decide how to get the products to the install location in Virginia Beach. The Ynot did not have any place to stage or store the shipment, nor did they have a loading dock or double doors. We opted to rent our own moving trucks and use them as our ride to the install. This choice gave us the ability to work and store from the trucks for multiple days. Note: due to COVID, most delivery trucks were super expensive and would have to just drop and go.
The Road Trip:
We left bright and early on a Sunday morning. With the hopes of arriving by 4 pm… however, a few bumps in the road… literally (potholes) made the ride a little rough. Those trucks were terrible… I'm shocked no one ended up with concussions from all the shaking, vibrations, and road bouncing. Shockingly the trucks improved when we left PA. Yes, PA roads suck.
After a few stops for gas and grub, we got split up and stuck in DC traffic. I hate the traffic. After a 2 hr delay, we rolled into Virginia Beach around 6:30pm. Then, we walked around to regain feeling in our legs and settled in for dinner at Ynot. After all that driving, I need a beer…. please. And about 6 pizzas!
First night:
As soon as we finished fueling up… we went straight to work. We assessed the area… staged the trucks, took note, and had a quick meeting to give the night instructions.
So, here is the plan. We wanted to get a start in the two most high traffic areas when times are slow… The walk-in cooler and the dish area were first on the list.
The cooler went super smooth. We exchanged the 27-year-old Metro shelving with new removable mat shelving, Super Erecta Pro®. This provides the protection shelving needs to take the cooler's abuse while also making the shelf easy-to-clean. We also made sure the casters are all polymer, so they will never rust. Casters are always an issue in coolers if you don't spec the proper kind. Side note: Did you know there are 30+ caster options … yea, crazy, right!
While we swapped products from shelf to shelf, we optimized the corner with "s" hooks to eliminate corner posts and dunnage shelves to accommodate the pounding of heavy cheese boxes. After the corner was set, we installed the primary cost-saving improvement… the dough carts! These crafty carts utilized standard Metro products assembled to a custom specification to accommodate those pesky dough proofing tins. 6-carts…60 tins per cart to be exact.
Now that all the shelving is installed, we were able to accept the colossal delivery Monday morning and organize cooler contents efficiently. We adjusted the shelves to the product to minimize wasted space, then we added labels and dividers to make inventory & restocking easier.
While the night is rolling on and it's getting late… we started dismantling the dish area. This is the busiest part of the BOH (back of house). We began by cleaning and removing existing wall shelving. All I could say is thank god…. Wet areas tend to be the roughest in the kitchen. This area was no exception. This project proved to be one of the most challenging. No space, no flexibility, no efficiency. I'm not real optimistic about this area. Wait, what time is it? 11:30… let's get the hell out of here. I still need to check into the hotel.
Early Monday:
On today's list is the dish area and the office/secure storage area. The team continued to install SmartWall in the dish area while a few of us tackled the tiny secure area. I have to say this area transformation was HUGE—also, a HUGE pain in the ass. Seemingly simple, soon, some issues caused this room to be challenging rebuild.
First, a last-minute call from Tony finds us with different dimensions than we thought. On one side of the room, we lost 20x71 inches. The change in dimensions totally screwed up the plan to accommodate a large amount of beer and soda. We first needed to play Jenga with the parts and pieces we had prepared to make them fit. Then we ended up ordering a rush shipment of parts to make it work. Apparently, all the shelving we pre-built was 86" tall and 24x48+ in size, and we could not get them in. Now, we needed to disassemble and re-assemble all the shelves inside the room. The team did not blink; they just did it.. awesome! Now the last thing to bring in is the security cage. Challenging to assemble… this also had to be torn apart and rebuilt in the room.
Now that all the units are in the room… Head hanging low… we began to set the wine, beer & soda to be easily accessible. OMG, This is working and looks fantastic. I said, "look at all the extra space." Well, the smile was short-lived. The very end… the last adjustment… Boom! I just touched the still hanging, not yet wall-mounted carbonated soda system pumps, and all hell broke loose. A hose busted, the pump started pumping, and the syrup… YES, THE SYRUP!!! Spewed all over the room at least 2 gallons. On the ceiling all the bottles, all the new shelving.. the new floor and walls. What a disaster. I then jumped into action; Jim Dube sauntered (because he is Canadian) to get help. I dove on the leak, like a grenade, to save as much of the space as possible from a sticky doom. Glasses and bald head covered in goo, I then detached every syrup box because I could not tell what hose it was, and there were tons of them. It stopped the mess… no help from the Canadian… figures.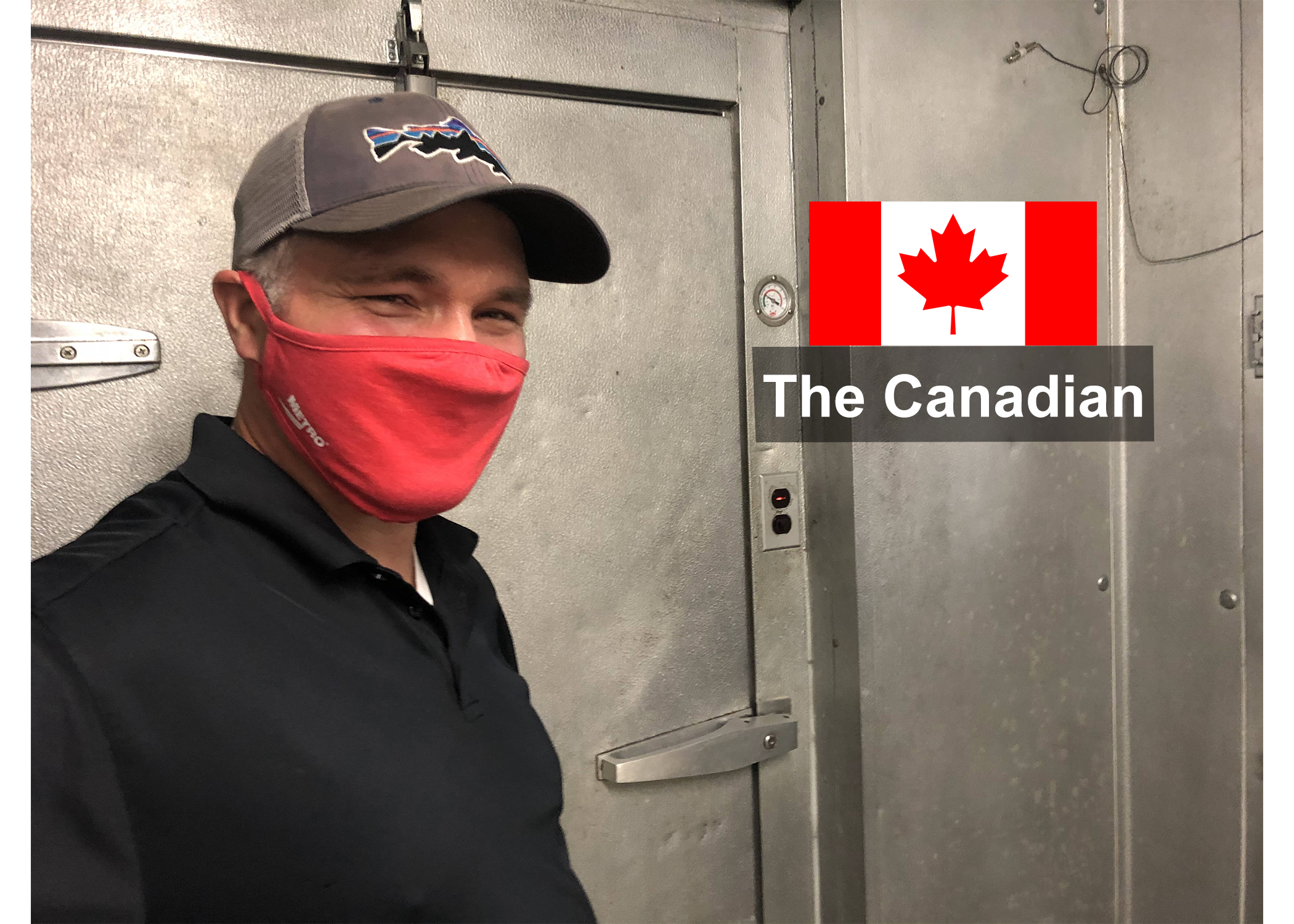 Through all this, I guess they did the dish area… who cares, right!
Tuesday 7 am:
Another day. We are totally exhausted… beat down, and not feeling too great about the outcome. Wanting to leave Wednesday morning, I don't think it's gonna happen. Space still seems brutally messy and overcrowded, and I'm not sure we are making the extreme impact I'd hoped for.
Well, let's hit this. Today we are tackling the delivery & dry storage area and the super cluttered Gelato prep area. We started with a good cleaning. You know when you move things in a place like this that have not been moved for years… you never know what you'll find. Well, you name it, we found it. AND WE CLEANED IT UP!
Finally, an area that went according to plan… the new delivery staging area with heated shelves… New Metro Super Erecta Hot ! Everything was mostly prebuilt and easily fit through the door and was able to slip right into place. We adjusted the heated shelves to the proper height to access and hold deliveries. We re-located the hot bags under the work surface and installed a SmartWall grid as a backsplash with hooks, holders, and bins for needed supplies.
We "s" hooked the work surface to give a wrap-around work area and, with the open wall space, installed a 30" SmartWall unit to hold condiments for take-out. Wow, this was perfect and totally efficient.
Connected to this area was the dry storage… again, we created taller units to take advantage of the height. "s" hooked them together to eliminate uprights, and added tons of accessories to make it easily organized. What can I say? Boom, it's that easy. We needed this big win.
Ok, off to the gelato area… while we were building this area, the team cleaned and set the super (my favorite) SmartLever work station . This stuff is a beast and just what they needed to round out the prep space. On the opposite wall, we began to install SmartWall about 15 feet long. Two wall shelf levels with dividers to hold all the gelato supplies…and keep them accessible. Plus, a small grid over the prep sink. It was amazing how this fixed the lack of space. Lastly, in this area, we needed a place for canned sauce… they use a ton of it, and it comes in on pallets. We added two shelving units with lower dunnage shelves to keep the goos off the floor and take the pounding day in and day out.
At this time, they had to pull me away to call it a day… I see the light. Tonight was a nice family dinner at the Ynot with Tony and Cindi to celebrate. Great food, great people, great project, great experience. I guess you can tell. I think it was GREAT!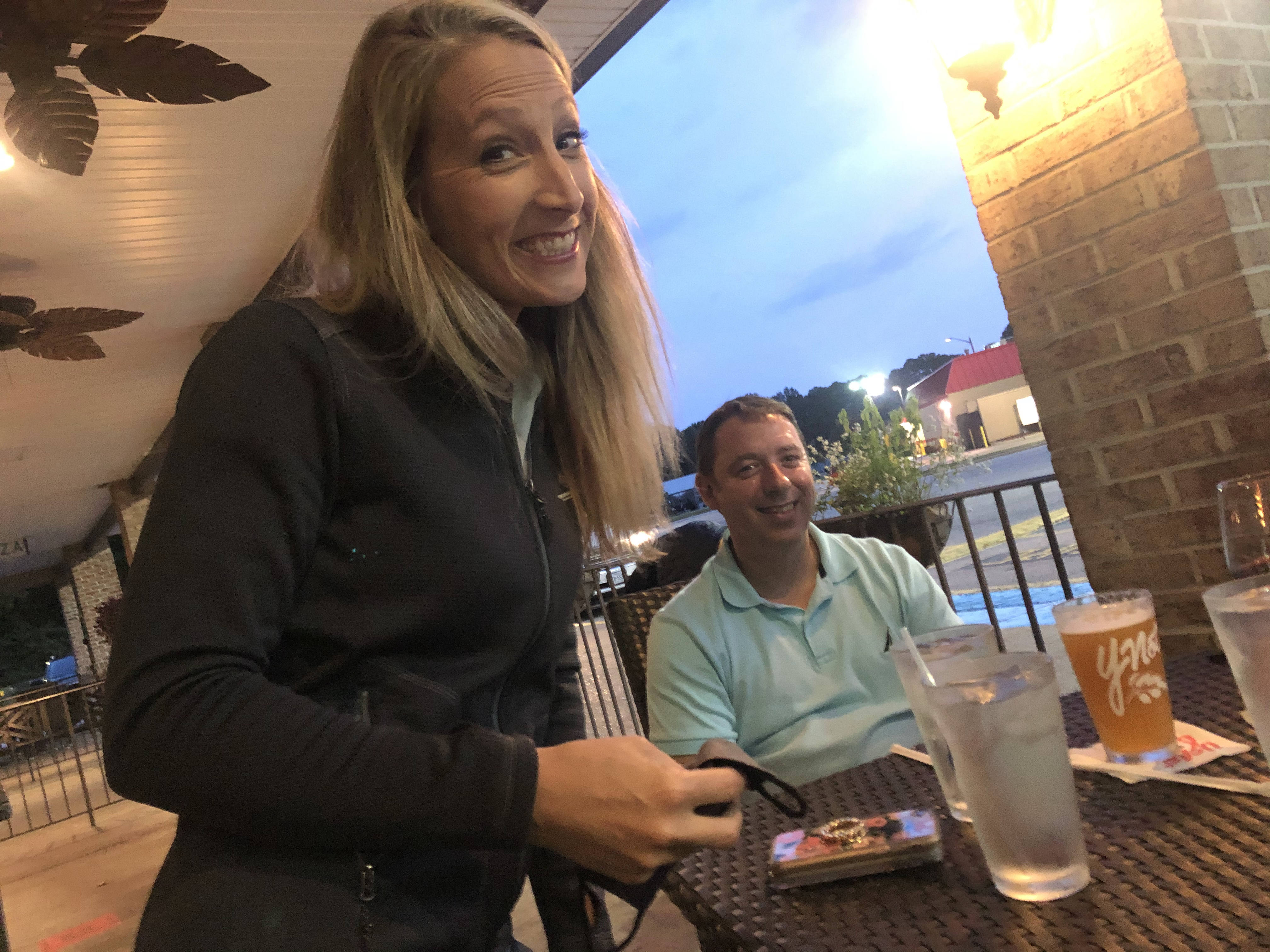 Final Day:
Today we arrived to optimize the spaces with all the labels and get the product in the right places to be most accessible. Also, we were awaiting the FES magazine photographer to capture the results. We were a bit behind but ended up finished around 1pm.
All packed and ready, we headed home… job well done.
I can't thank our team enough… they were terrific. They kept me under control as I tend to get wound up. They also did a fantastic job going with the flow fixing one issue after another.
Tony and Cindi, I hope you've enjoyed the experience as much as we did. Best of luck!
Enjoy.