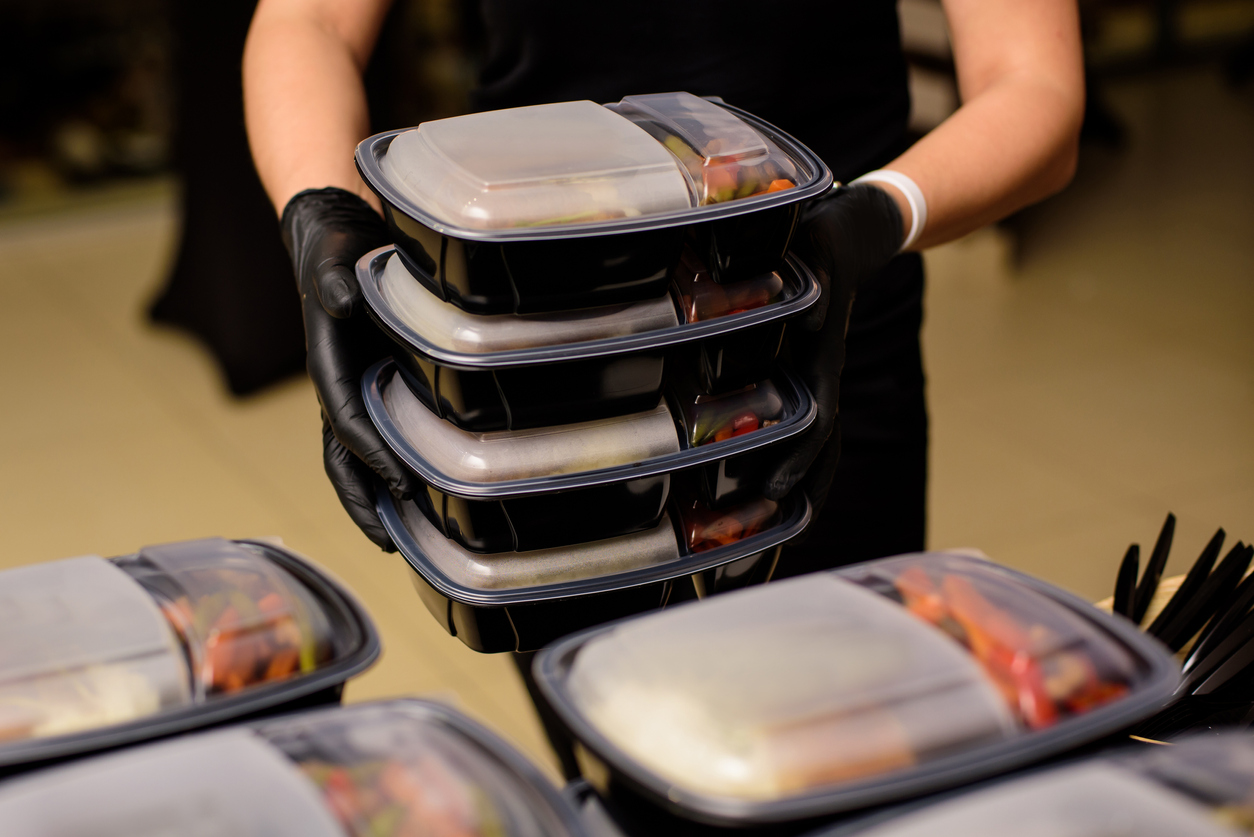 What is a Centralized Kitchen?
A centralized kitchen includes all of the usual tools available in a commercial kitchen. However, unlike a typical restaurant kitchen, they are not directly attached to the customer-facing areas.
Central kitchens are commonly used by foodservice operations that have multiple pick-up or service areas. With the rise of delivery, these central cooking areas have become an industry staple to keep up with demand for delivery operations.
What are the different types of Central Kitchens?
Central Kitchen- aka (Centralized Kitchen) A central kitchen location where food is prepared for distribution in other sites.
Ghost Kitchens- aka (Delivery Kitchen or Cloud Kitchen) These kitchens exist for the sole purpose of prepping food for delivery. These are often used to help take the burden of delivery off of existing restaurant locations and increase their ability to handle delivery sales.
Commissary Kitchen – Most often used in universities or workplace eateries, a commissary kitchen includes both an off-site kitchen location and an on-site kitchen location where the finishing touches are added to the food before it is given to patrons.
Shared-Use Kitchen- aka (Third-Party Use Kitchen) Shared use kitchens that include work areas for multiple teams to work simultaneously.
Virtual Kitchen- These kitchens are used by companies that only provide delivery services without a physical sit-down location.
What are the benefits of Centralized Kitchens?
Labor Savings – Centralized kitchens allow operations to create a more automated system for prep. Giving each staff member a specific specialization, staff can work effectively in their task without needing additional training. The foundation of these tasks to one individual limits the amount of staff you need to get prep tasks done.
Lower Start-Up Costs- Central kitchens allow entrepreneurs and chefs to start their business without renting a full restaurant. Instead, they can work on their menu and deliver orders while renting a section of a centralized kitchen.
Efficiency- Having a central location allows your team to handle larger prep items off-site. This helps speed up prep and free up areas in on-site kitchens.
How are Centralized Kitchens designed?
Centralized kitchen design is affected by the type of kitchen it is. Suppose a restaurant with an on-site kitchen owns the off-site kitchen. In that case, the off-site kitchen will generally share the same characteristics as their on-site kitchens. This helps to make switching between the two kitchens easier for staff.
Suppose it is a kitchen designed for delivery. In that case, the design will focus on prepping quickly with factory-like precision to get orders out to drivers on time. These will generally include an order receiving area, a prep line, and all necessary tools to cook and finish the meal. Finally, a staging area staff packs the meal and stages it for delivery. To maintain quality staff may hold these meals on a heated element to maintain the meal's temperature.
If it is a shared kitchen, space will generally be at the center of the design process. These buildings are designed to pack as many work areas as possible within the available square feet. Making the most of this space can be tricky, but there are ways to increase the kitchen area. Some of these include under-counter heated cabinets for holding and shelving style heating elements that can be directly added to workstations or existing shelving units.
Commissary kitchens often center on bulk prep. The most crucial kitchen design piece in the commissary kitchen is transport supplies. Staff getting the food to the second kitchen safely and adequately heated ensures that the kitchens maintain efficiency without re-doing any prep. To retain temperature, use insulated food carriers and heated cabinets.
The Impact of Covid 19
Covid 19 has caused the foodservice industry to focus on delivery and pick-up. As food service moves further from personal contact, central kitchens are an excellent solution for operators. Having off-site kitchens makes it easier to get orders out the door while also limiting contact to provide a safer experience.