One of the obstacles slowing a grocery company's decision about whether to branch out into e-commerce is the question of where to store product and situate the process of picking for online orders.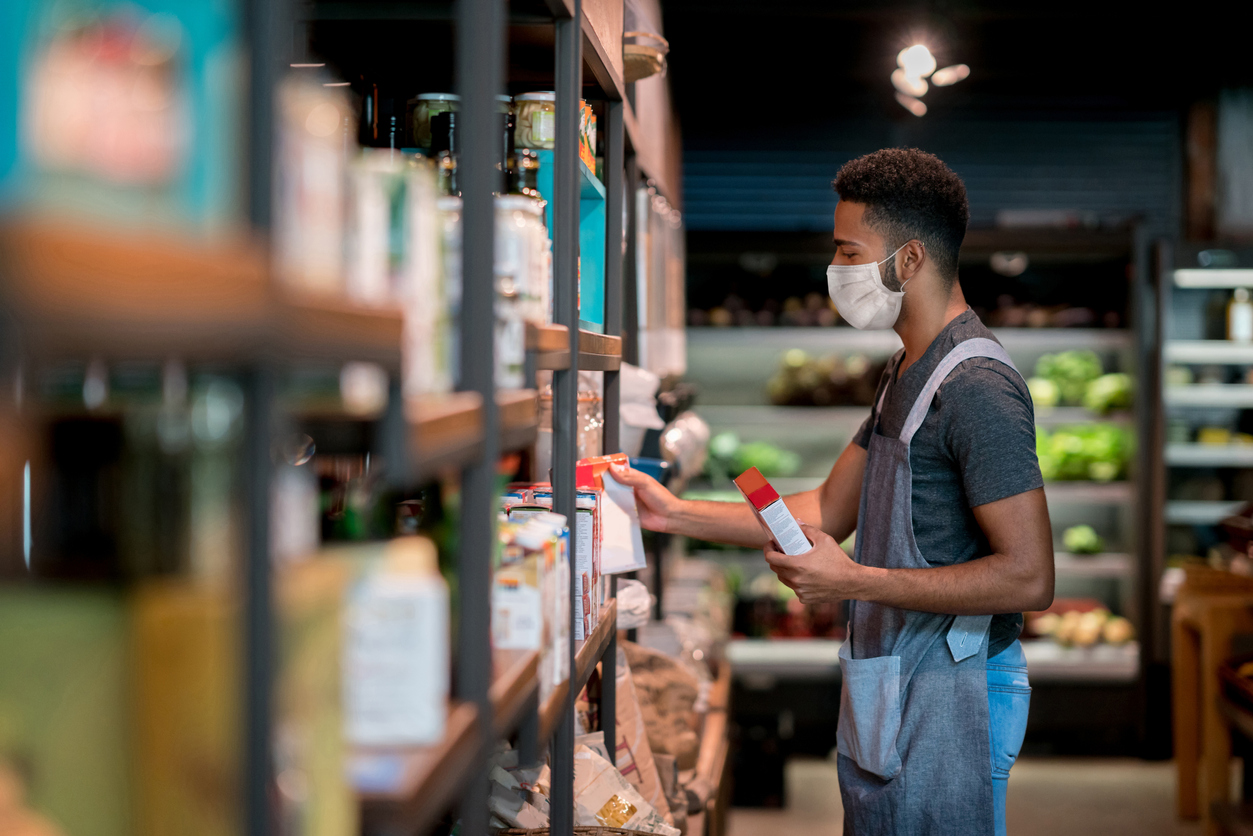 Dark Stores

Customers don't roll up and down dark store aisles, so who does? Personal shoppers (aka "pickers") and in some cases, robotic equipment do it instead. Pickers, whether in dark stores or in-store, maybe grocery company staff or employees of third-party fulfillment services. Pennsylvania's Giant Chain, which is owned by the European chain Ahold (long familiar with dark stores) contracts with Peapod for management and picking at its e-commerce warehouses.

Equipped with carts capable of holding many plastic bins, pickers shop for multiple customers at one time. Then customers may collect their orders at the warehouse, pick them up at one of the grocer's neighborhood markets, or receive home delivery. The choice depends on the model of online shopping a grocer adopts as well as customer preference. For example, Kroger in May 2018 announced that it would be partnering with British e-commerce, automated fulfillment company Ocado to manage dark store warehouses.

In Store

Speaking with Brick and Click, grocery industry consulting company -- global supermarket strategist Marc de Speville in 2016 said, "It's nearly always cheaper to pick in-store than from dedicated facilities." De Speville said that despite dark stores offering faster picking, they are expensive to set up and increase the cost of providing delivery due to often being further from customers' homes than neighborhood stores.
In-store picking involves employees moving through a grocery store picking items from the shelf to fulfill orders. This system is cheaper than the warehouse dark store model and can be just as efficient with the proper equipment. For more information on equipment check out our blog: 4 Pieces of Equipment for Grocery E-Commerce.