Bring your holding solutions into the modern era with the innovative NEW Touchscreen Cabinet Module from Metro.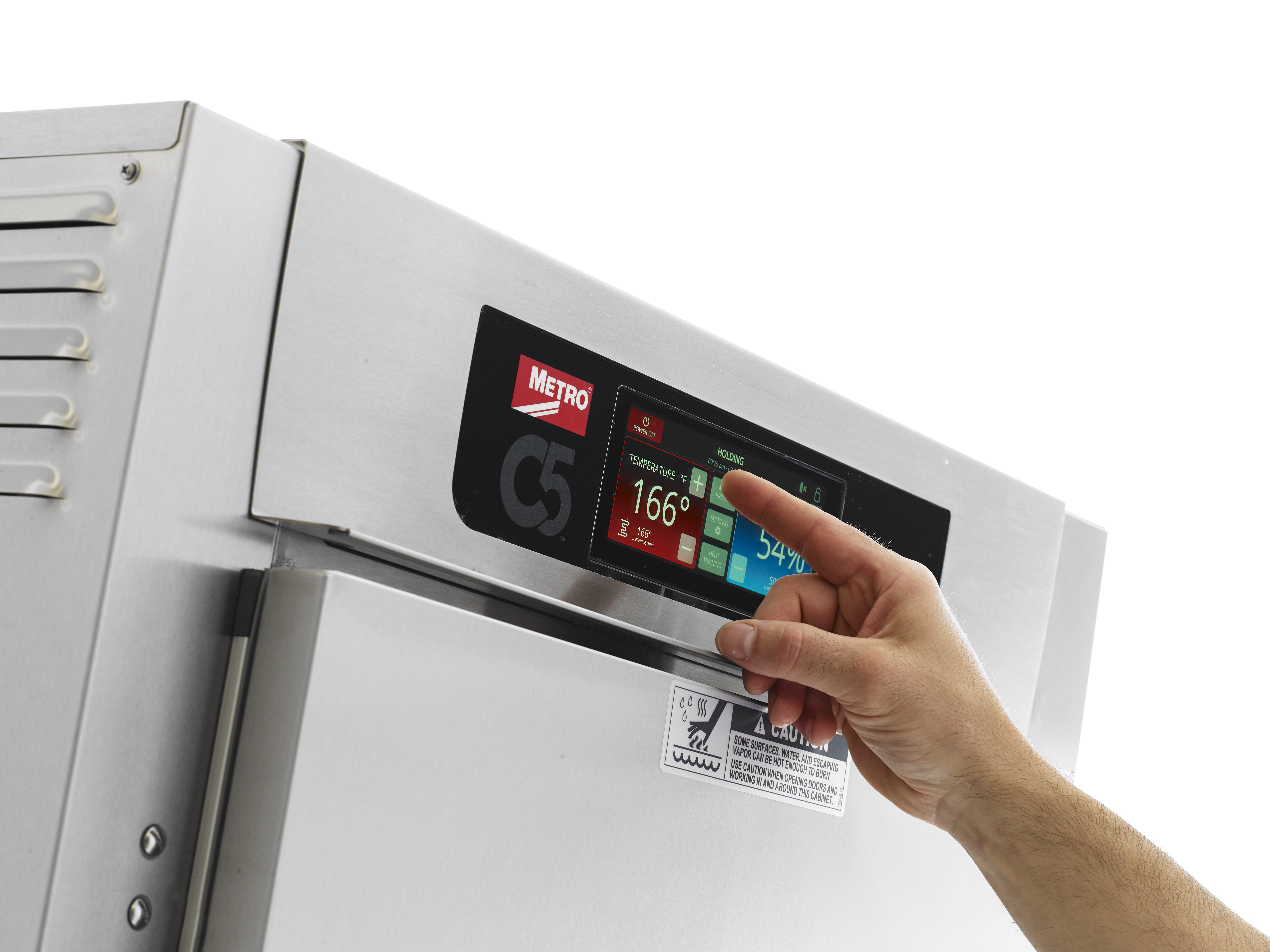 Metro touchscreen control panels offer easy-to-use controls that make maintaining food quality simpler on you and your staff.
Some unique features include programmable timers designed to help keep track of dishes making it easier to follow the first-in-first-out holding system.
These timers also help keep track of hold times, ensuring your food stays fresh.
The one-touch menu preset feature takes the guesswork out of temperature and humidity control levels to ensure a perfect hold every time.
The controls offer easy-to-read temperature and humidity gauges with easy-to-use digital buttons to make adjustments.
To make transitioning to your new module easier, each cabinet offers a help/ training section for new users, or to answer your questions.
Touchscreen modules are available in both the C5 9 series and C5 8 series cabinets.
Learn more about the features of these cabinets here.