At Metro, our mission is to make the world more organized and efficient. To achieve that, we teamed up with FES Magazine to give one winner the chance to improve the workflow and efficiency of their kitchen. What better way to make it happen than a contest that gives one lucky operation over $50,000 of Metro storage and productivity solutions to create their dream kitchen? After months of submissions three food service professionals from the Chicago area selected Fort William Henry as the lucky winner.
"The objective of the kitchen storage makeover is to improve the way people work through space and workflow optimization." stated Metro CEO, John G. Nackley. "The results would be greater productivity, happier people and a better work environment."
Meet the Winners!
About the Fort William Henry Hotel: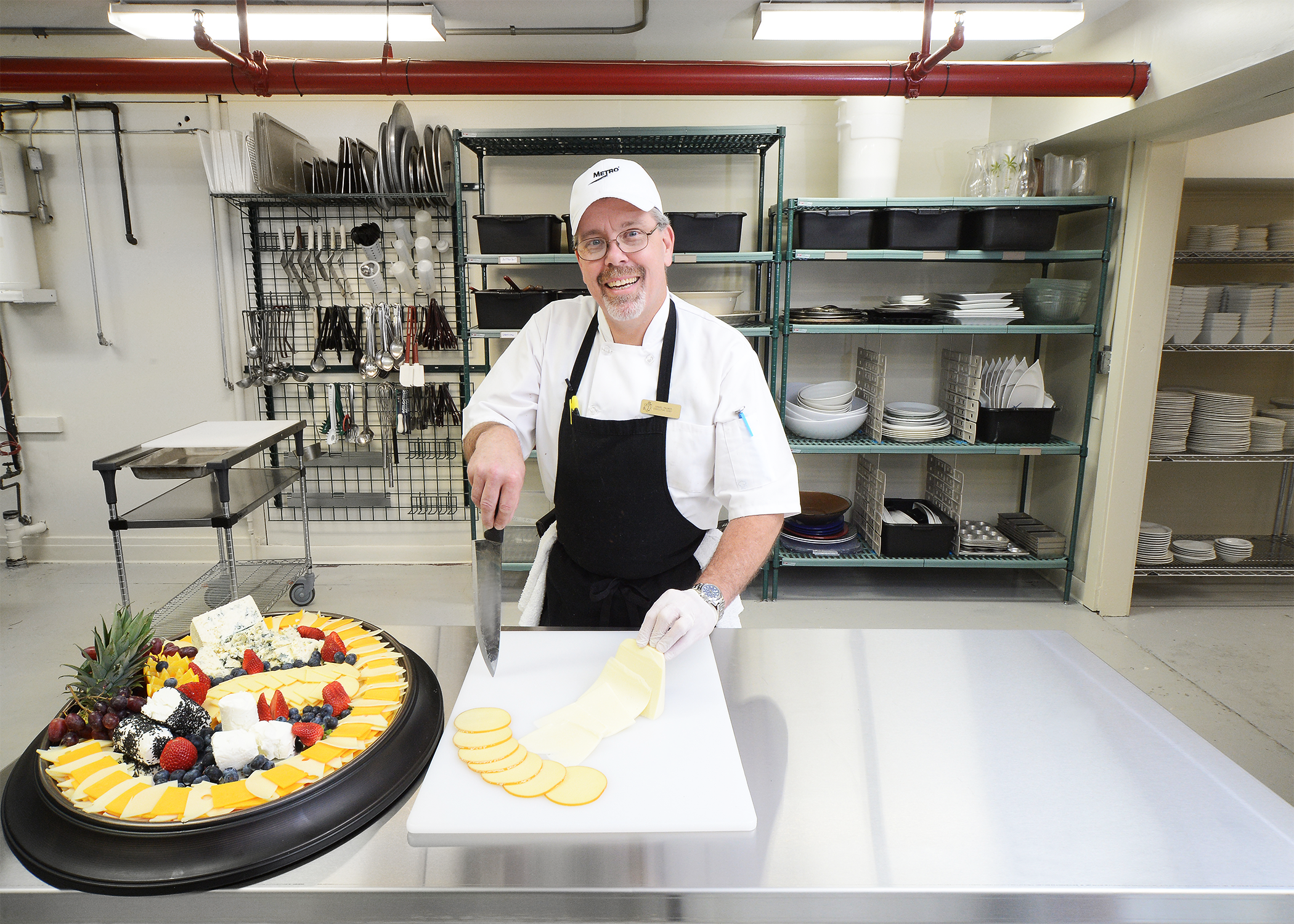 The Fort William Henry Hotel was built in 1855 on Lake George in northeastern New York. The area around the hotel has a rich history that ties to the founding of the United States.
"The history of the hotel and this area is really important to all of us here in America because we really believe that this is where patriots were founded, and that this is where America was founded with the French and Indian war and the Colonial wars," said Kathy Flacke Muncil, the CEO of the Fort William Henry Hotel.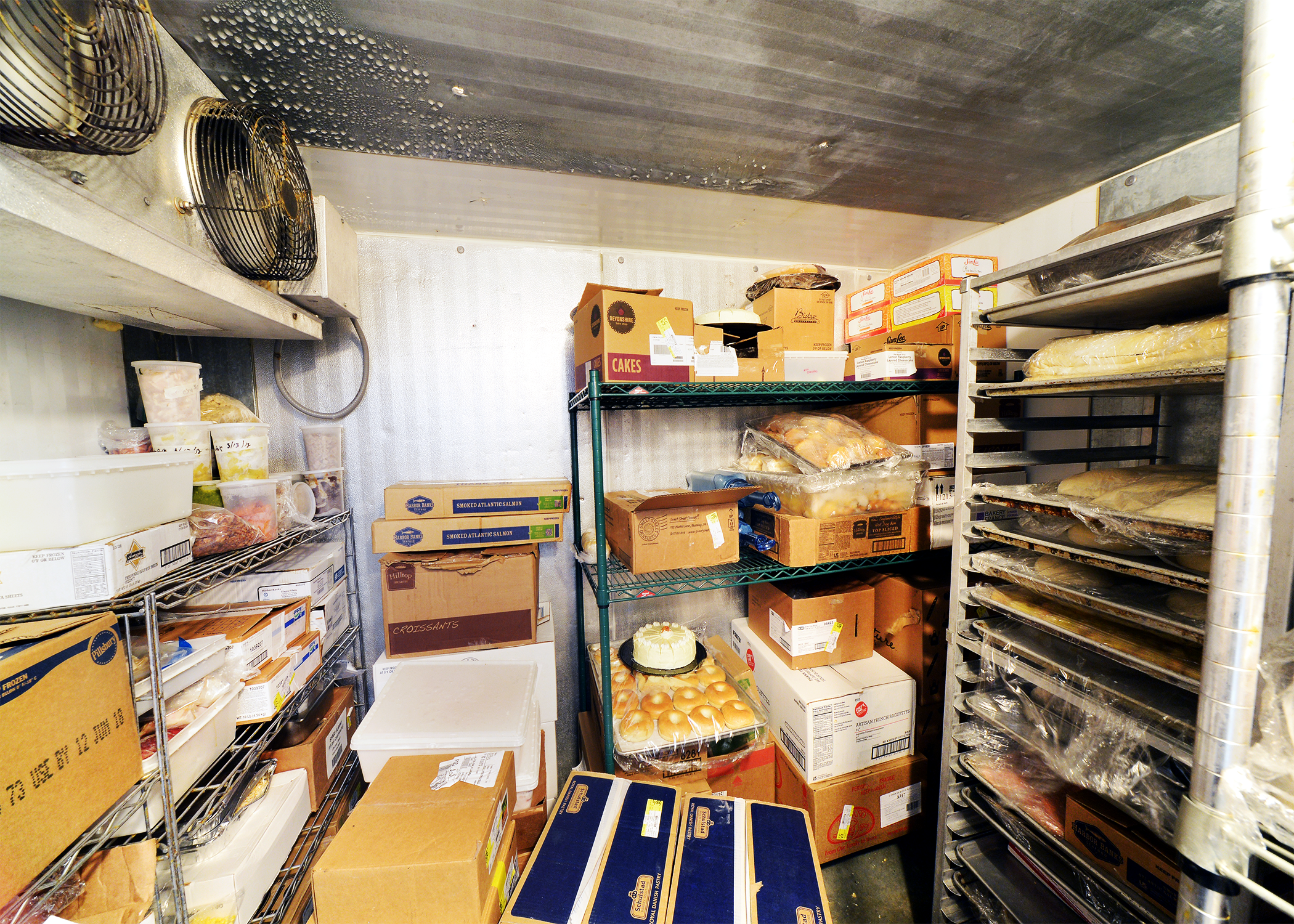 Improving the efficiency of a 163-year-old property is hardly an easy task. In their coverage of the contest, FES described the appearance of the kitchen as being from the "dark ages." It was time for this historic facility to get a much-needed remodeling.
How did our Winners react to the news?
Head Chef of the Fort William Henry Hotel, Dan Palmer, has been with the hotel for years and was overjoyed at being chosen. It is almost unheard of for chefs to get a complete kitchen remodel. It can be especially hard to remodel such a historic location and Palmer was grateful for the opportunity.
"Part of me just feels like I'll never be able to repay, you know, all this goodness and all the excitement and things that are happening." Palmer said. "But I guess the way we do that is by continuing on to be organized and continue to use the equipment the best we can."
The workers at the FWH hotel were ecstatic, some even admitted to jumping for joy. Who can blame them?
"I was really astonished. I jumped up, I clapped, tried to call Dan," Muncil stated. "I was thrilled because it really shows how much Dan cares about us, and knows what our potential is and wants to help to make everything we do the most extraordinary experience for our guests."
Want to see the staff's reactions and learn more? Check out Episode 1 of the Kitchen Storage Makeover for more information on the winners and the contest.
---
Phase 1 - Planning
To begin the transformation process our team spent a day assessing FWH's process and workflow; to map out unique storage and functional needs. A plan was developed utilizing Metro's Enhanced Space Productivity (ESP Pro) steps:
Interviewing
Photo documentation
Identifying Red Flags (Hazards, employee flow obstruction, difficult to reach supplies, etc.)
Providing a Solution
Testing and Validating
Why ESP Pro?
At Metro we pride ourselves on our attention to detail. The ESP Pro process has been shown to double productivity and increase storage accessibility by 40%, better utilizing available space and improving operation costs. Leaving no stone unturned the specialists at Metro created a plan of attack to increase productivity, increase storage capacities, improve processes and workflow, and maximize profitability within the kitchen.
The Metro Effect
The team spent hours measuring and planning the possible solutions to efficiency issues in the kitchen. The Metro experts took time to focus on making sure the staff can easily access things they use every day. By limiting the work areas Metro was able to condense needed materials into more productive groups.
"One thing I was really impressed with was that they approached the team members and were not only questioning me about what I thought we could do to improve efficiency here, but they approached my staff members as well and I was Impressed with that," said Palmer.
After carefully interviewing workers the team created a master plan making sure to watch the staff at the busiest times of the day to look for possible hold ups in the process.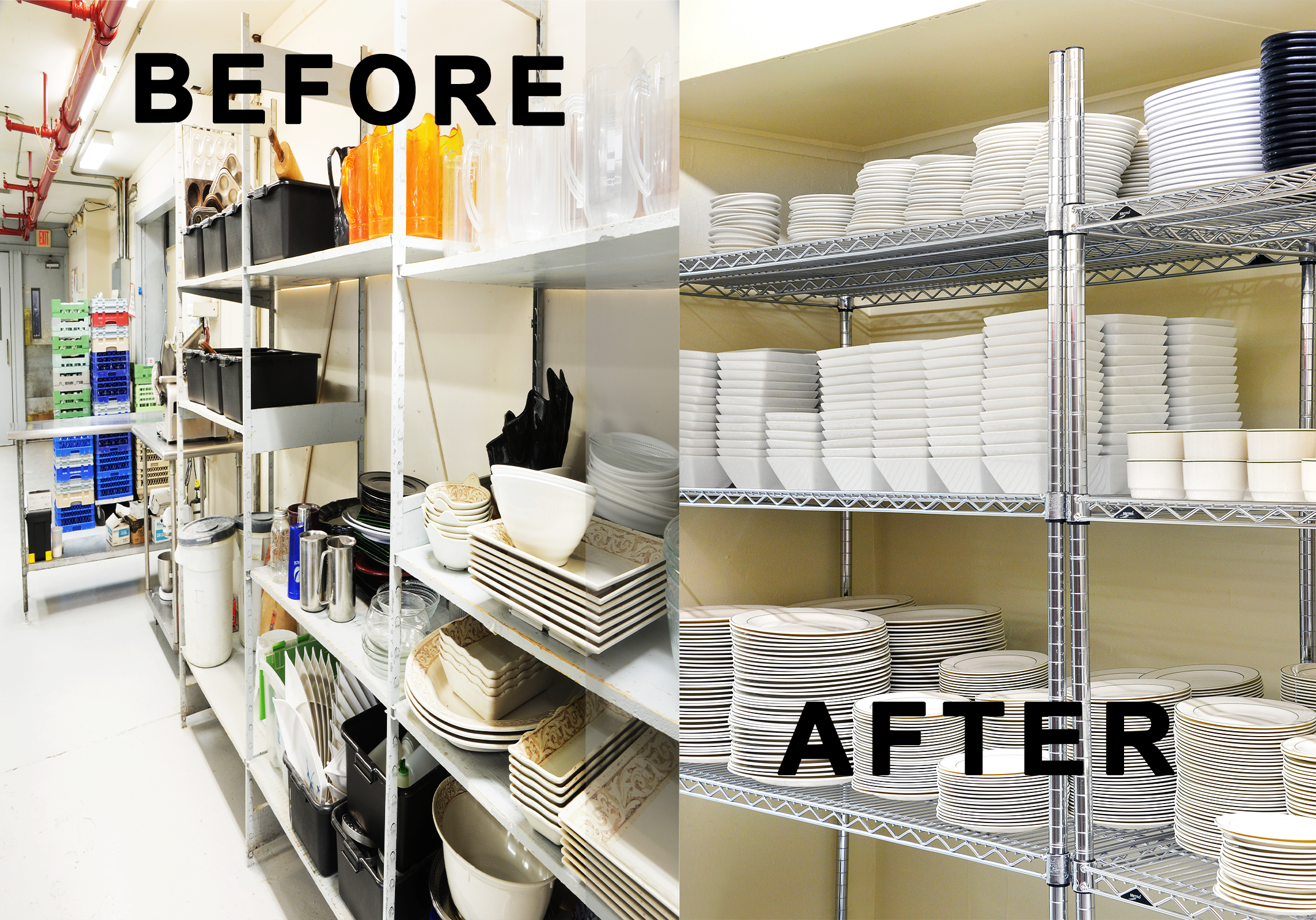 Phase 2 - Picking the Solutions
Metro solutions including SmartLever Workstations, MetroMax 4 rust-proof shelving, PrepMate MultiStations and C5 Holding Cabinets were brought in to bring these amazing benefits into Dan Palmer's the kitchen.
A Complete list of Metro products included in the Kitchen Storage Makeover
Want to see the Metro team at work planning the transformation of FWH's Kitchen? Check out Episode 2 of the Kitchen Storage Makeover.
---
The Reveal
Install
Metro's team tackled a 3 day re-organization and install of FWH's new storage solutions. The team came in, built the units, placed them where they needed to go and set up for the lucky winners.
"Feeling pretty incredible, I knew it was going to be intense and chaotic to some degree, but you guys put it together so quickly, and every area that you guys touch and start kind – of adding on to and building up its my new favorite area," said Palmer.
Organization to the Max!
To maximize efficiency and organization in the kitchen Metro created a more organized shelving layout, multiple smart wall configurations and provided great new tools to make everyday tasks easier on the staff. A touch of Metro expertise was able to completely transform their kitchen:
"We had all of our plates and bowls mixed up throughout this place, and we would look for 10- 15 minutes for stuff sometimes. We would always put it where we could go back to it." said Marie Bell, a Banquet Service Employee at the FWH. "But now … I'm reassured anytime I need something for the restaurant or banquet setting I can come right over here and it's in the same spot, from bowls, plates, everything we need."
To increase visibility the Metro team put up smart wall units, these units provide great visibility and easy access to tools the staff use regularly. Palmer marveled at the newly updated organization and even called some of his new tools "better than he had envisioned."
"It is well organized and where the staff is going to be, "said Palmer. "Just brilliant!"
One of the hardest areas to access in a commercial kitchen is often the cooler, trifling through box after box can affect productivity. Thankfully, Metro came prepared with a top track system with anti- rust polymer shelving to increase storage space, and alleviate the need to move multiple boxes and units to get to products.
Joe Pozniak, a banquet prep worker, appreciated the increased space stating:
"It is so easy to move, there is no more need to move three boxes to get at a box; it's going to make inventory a lot easier."
In addition to redoing the kitchen, Metro wanted to make sure that the catering staff had the right tools to get the job done right, enter the MightyLite! The staff had fun testing the units; they tossed them around and stood on top of them, the whole time showing palpable excitement about the product's abilities.
"It's is so diverse not only does it hold hot and cold food and that's going to be super unique from what we have, I can literally pick this up its nine pounds!" said Bell. "But the pretty impressive part about this is we have to go the whole length of the property… and I'm a very little person but I can grab this thing from any way I proceed to grab it. For me it makes lifting a lot lighter and you can literally stand on it, I am so impressed by this."
What's a plan without perfect execution?
The impact Metro has had on the operational functionality and guest experience is undeniable.
"I'm thrilled with the improvements and we're in awe of the effect Metro has had on our business. Can't wait to see who wins next year," exclaimed Palmer.
Own a business and want to be our next lucky winner? Look in FES magazine for the next Kitchen Storage Makeover! Be sure to check out a full article on the Kitchen Makeover in the most recent issue of FES.