For healthcare facilities, it is essential to have an organized system to track and replenish supplies. Medical facilities often struggle to create an inventory system that can help their staff work quickly and accurately. This is where lean inventory management comes in.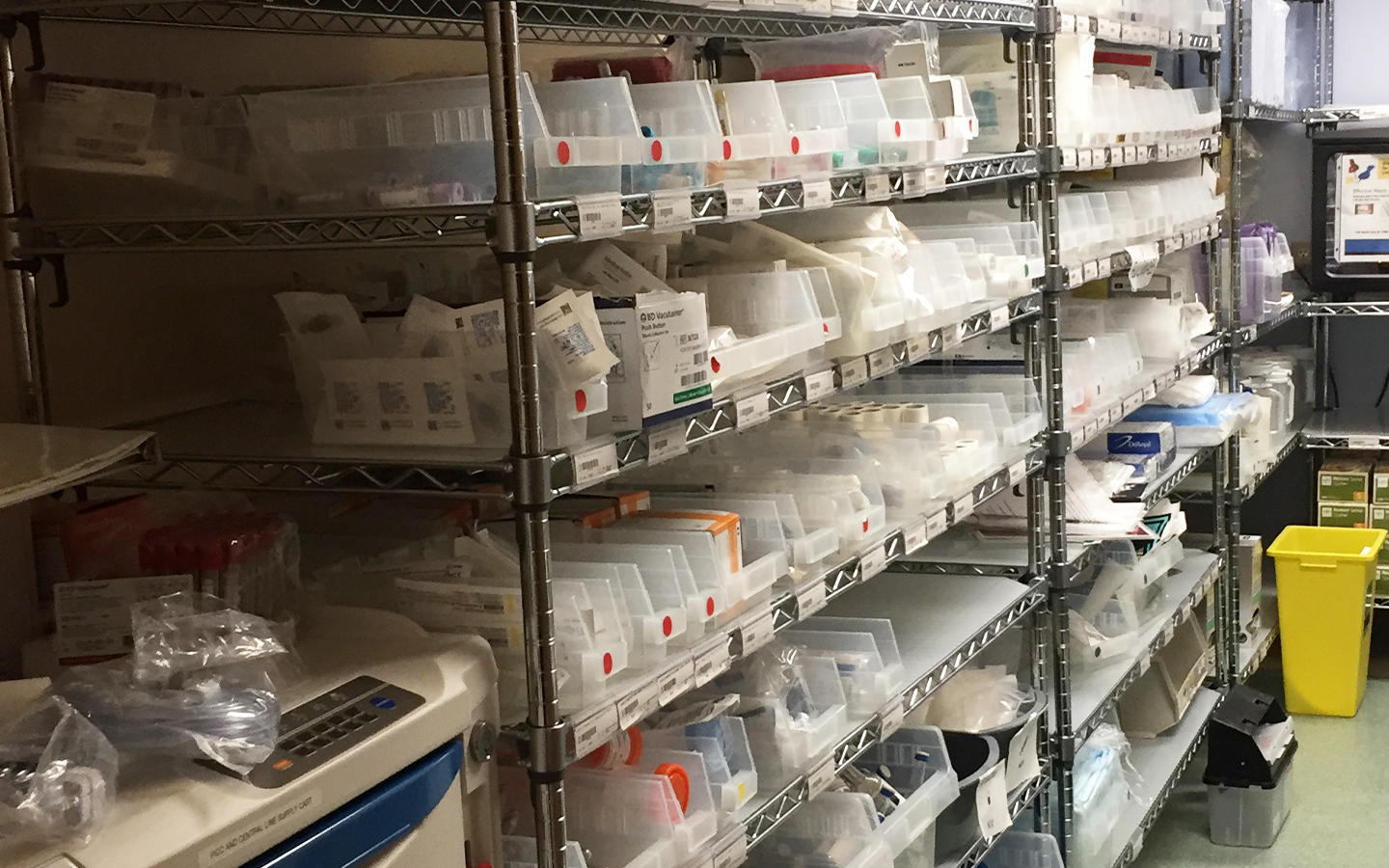 Lean inventory management is designed to eliminate waste in the form of unused products and wasted time. It works by using visual inventory systems that can be adjusted and counted quickly.
Metro has long believed in the benefits of lean management, and our product list has grown to include multiple lean-inspired solutions that can be used to introduce lean inventory management into your facility.
This was the case in a Northern Virginia area Health System. The medical facilities, which are part of the system, noticed that supply costs seemed to remain a larger-than-expected part of their budget, and a large number of supplies would expire before they were used.
The facility also found that inventory seemed to take longer than it should have. Many fast-moving supplies would also run out before restocking, which consistently aggravated staff and wasted valuable time.
That means the hospital had been continuously throwing away money that could be used in other areas. Soon the staff decided enough was enough, and the experts at Metro were contacted to handle the issue.
Sales representative Dawn Benedicto headed the effort to find an ideal solution.
"Being Lean Certified, I was able to give multiple options with which to choose the best solution for their project." Given these options and the tools to help with ease of transition, it was decided that the best solution for this project was the two-bin solution. Dawn outlines the reasoning for the solutions that were chosen.
"Because this would be systemwide, the simple two-bin version was the solution they chose. Once a bin was emptied, the end-user would remove that bin and place it on the top shelf so supply chain could do a twice-daily check for empty bins without having to inventory the entire room. "
This change to lean processes created an organized system for inventory management that decreased the amount of time staff spends restocking and taking inventory, thus saving the hospital money on supplies and in the form of wasted employee time.
"This solution was best because it was the least likely option to disrupt the stock carried in each room," said Dawn. "It also reduced the amount of manpower having to inventory and restock and minimized waste by reducing the amount of product stored in each room."
The hospital invested in Metro's lean product line to create a more cost-effective visual organization area for the hospital staff. The system is a great visual tool because an empty bin tossed on the top shelf symbolizes that it needs to be refilled. By giving staff visual cues, staff can quickly make sure that product is available when staff needs it. The back bin is then brought forward for use, indicating that this particular item would need to be counted during a full inventory check.
Our lean solutions can be mixed and matched for your facility's exact needs, and our lean qualified staff can help pick the exact lean products you need to create a perfect system in your supply areas.
Check out the images from the install here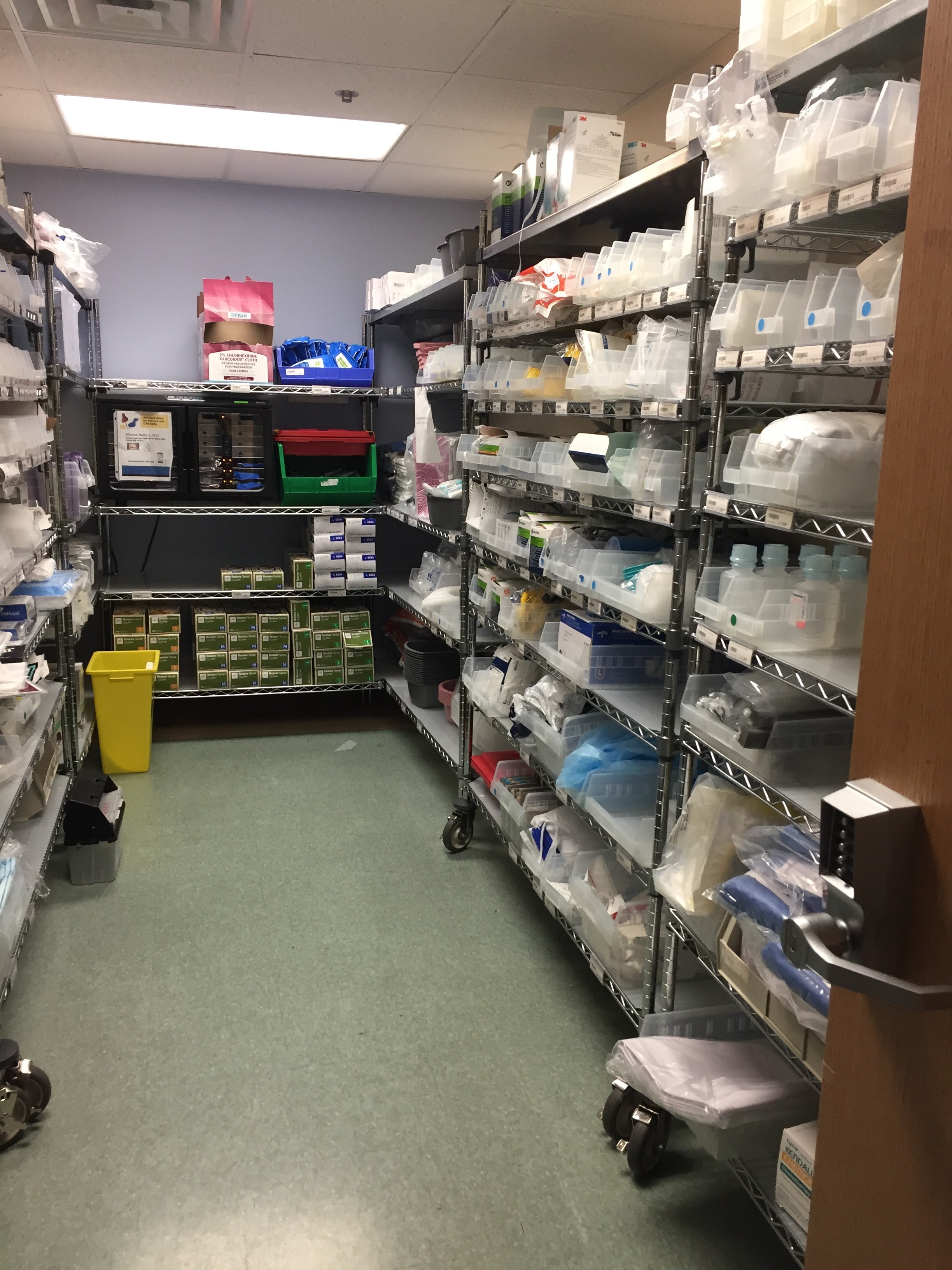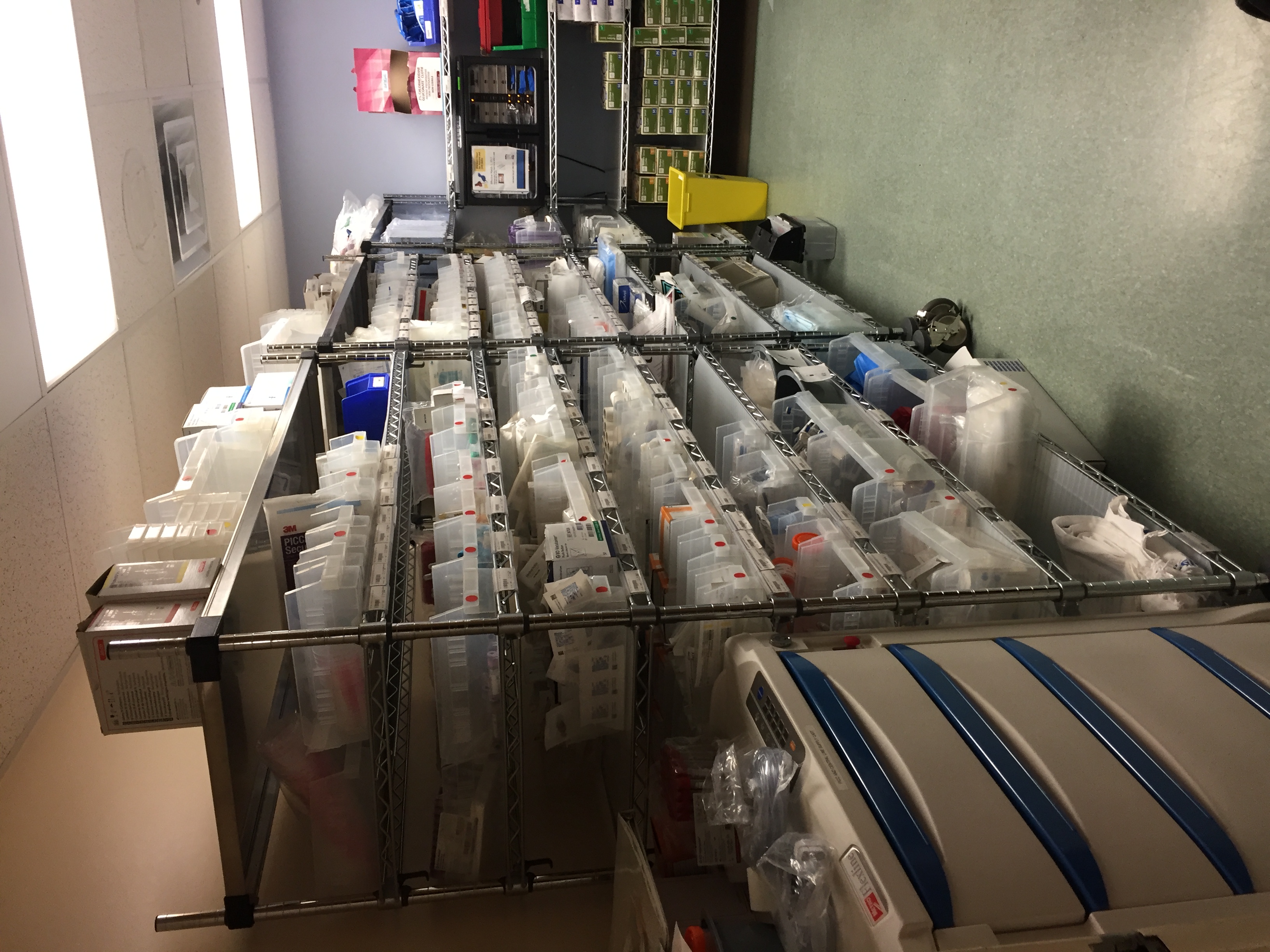 For a look at Metro's lean solutions, check out our lean product page.