Takeout will never be the same. Once a nice "extra" that helped some restaurants bring in additional revenue, in today's climate of shutdowns and social distancing, takeout orders have become the mainstay of the food service industry. While many vendors have found the switch to all takeout relatively simple, others who have traditionally relied on sit-down service may find adding curbside pickup to be more difficult. So how can you make sure your curbside pickup is handled as effectively and efficiently as possible? Here are a few tips to get you started.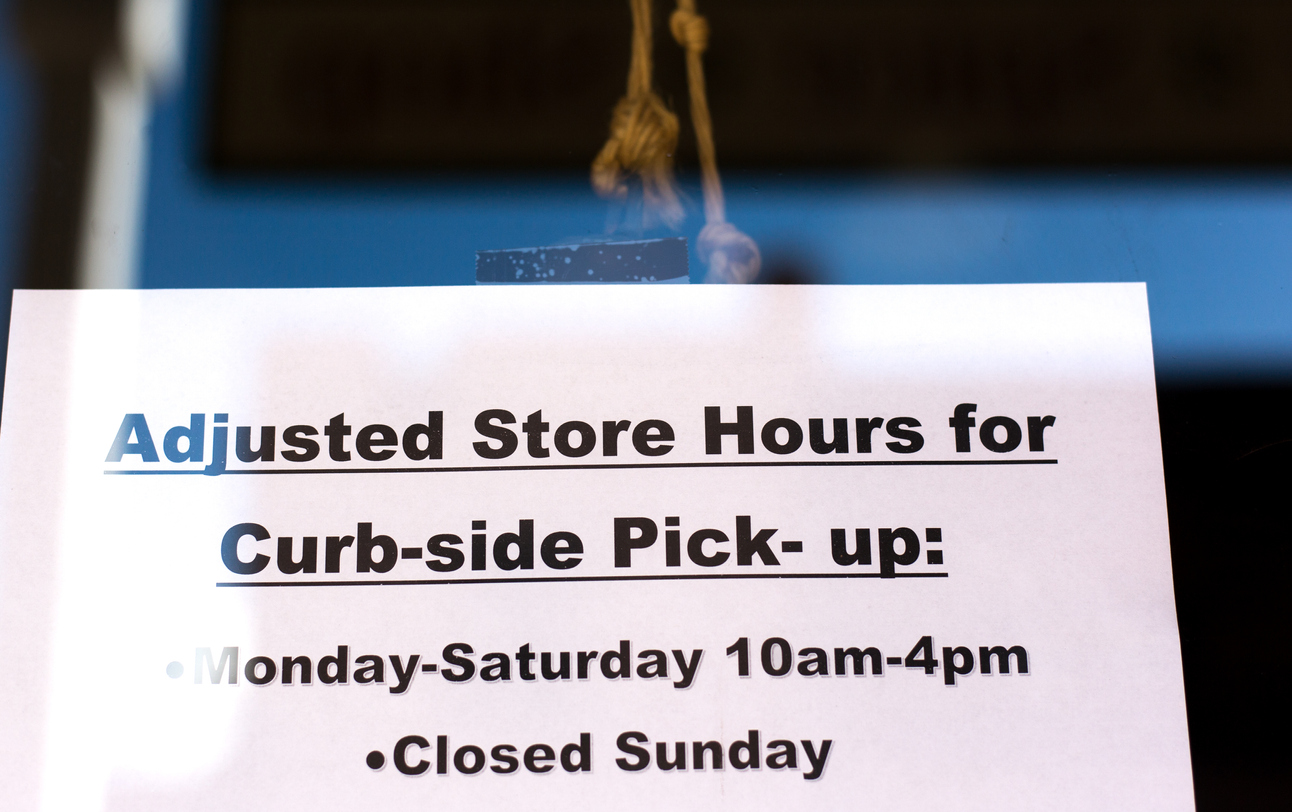 Create a System
From taking the order, cooking the food, and having it ready for customer pickup, curbside service requires a comprehensive plan. Every staffer must know how the system is designed to work and what part they will play. Remember, customers still expect fast service and high quality, regardless of the in-house changes required to create a winning takeout strategy, so you need to be ready to give them the same kind of quality service as you did before the change.
Begin with creating a system that works for both your staff and your customers. This should include:
An order taking system. Whether you rely on an app or a real live person answering the phone to take your orders, be sure that the system is simple to use. Make sure your menu is easily accessible via your website or Facebook page and have a copy available for anyone taking phone orders so they can easily answer questions. If you will be combining your order taking capabilities to include phone, app and/or internet, be especially diligent to ensure that no order "falls through the cracks."
Handle payment during the order taking process. If possible, make it easy for customers to pay for their purchase while placing the order. This will help keep person-to-person contact low at pick up time. If this is not possible, be sure to have a staff member available only for payments to avoid cross contamination.
Coordinate pick-ups. This includes giving customers detailed instructions when they arrive and having the appropriate parking spaces, etc available. For instance, if you want each customer to pull into a designated space and then text or call to announce their arrival, fine. Just be sure you give clear directions at the time the order is placed and have plenty of signs outside to steer customers in the right direction.
Have the Right Set-up
Staying organized is vital when it comes to putting orders together; keeping them straight; and getting them to the right vehicles quickly.
To help keep social distancing in mind within the kitchen environment, consider investing in mobile prep solutions. Mobile workstations can be easily positioned at a safe distance from each other during prep and placed under existing tables when not in use. This promotes social distancing without any long-term foot space commitment. Prepmate is an excellent match for this solution in that, it is designed explicitly for prep. Unlike other prep tables, Prepmate keeps everything you need to prep within an arms reach, limiting the need to move around the kitchen. The easy-adjust models also fit conveniently under counters to limit the amount of floor space you need to store them.
One of the biggest issues restaurants need to deal with when it comes to curbside takeout orders is keeping food the right temperature. Let us face it, the longer food sits waiting to be picked up, the greater chance that hot foods will get cold and cold foods will warm up. The best way to keep foods the proper temperature is to keep them in an insulated carrier or insulated holding cabinet. In addition, be sure to invest in the proper packaging to ensure that your delicious offerings stay tasty and fresh on the ride home.
Compiling an entire order can also be challenging, especially for food vendors who are not used to handling takeout orders. Using a staging cart, condiment cart and pick up station are all good ways to keep your line running smoothly. The easier you make it for your staff to pull an order, the faster and more efficient the entire process will become.
For smoother curbside delivery service, consider investing in mobile staging equipment like a mobile cart or shelving unit. This will allow staff to transport multiple orders at once. This will improve efficiency by decreasing the number of times staff must go back-and-forth from the restaurant to the curb to fulfill orders.
If you are looking for a solution that will keep dishes hot and organized, consider a pan carrier. Mightylite pan carriers are made from EPP, making them one of the lightest on the market with the endurance to handle constant use. They can be used to hold both hot and cold foods. With a dolly these units can be rolled out by a single team member directly to customer's cars.
Show Confidence
While every county and even state has their own regulations regarding social distancing and proper safety measures, do your best to institute stringent safety rules at your restaurant – and make sure all staff members are adhering to them. This includes wearing masks, gloves, hair nets, etc. at all times and making antibacterial soaps and wipes available as needed. This will not only insure that your staff stays safe (and healthy), but will instill a sense of calm confidence in your customers.
Be Patient
Patience is running low in many communities these days, which can make your job even harder. But remember, this new reality is difficult for everyone, so try and stay calm no matter how stressful your day becomes. Remaining calm with customers and doing your best to offer superb service along with tasty food will pay off. People will remember your friendly and calm demeanor in the weeks and months to come, which will ensure each customer return – both at your tables when you reopen or for more takeout until the day of reopening occurs.