One of the most significant issues that supply managers face is waste. The consistent waste of supplies can be costly either through the product's destruction or expiration. Unfortunately, many traditional systems are not built with this issue taken into account. One of the supply management products that tend to be a culprit of this is basket shelving.
The benefits of basket shelving are apparent. It is good for visual inventory. Small items can be held safely within the baskets, and the open design means less dust and debris sits around the product threatening to dirty it and render it unusable.
Traditional basket shelving does embrace these benefits. The issue with conventional basket shelving lies in its construction. Many forms of basket shelving include sharp wire edges and wire that are rough to the touch. This basket shelving can cause significant issues in the supply room. A real-life case of this problem was present at the Penticton Regional Hospital.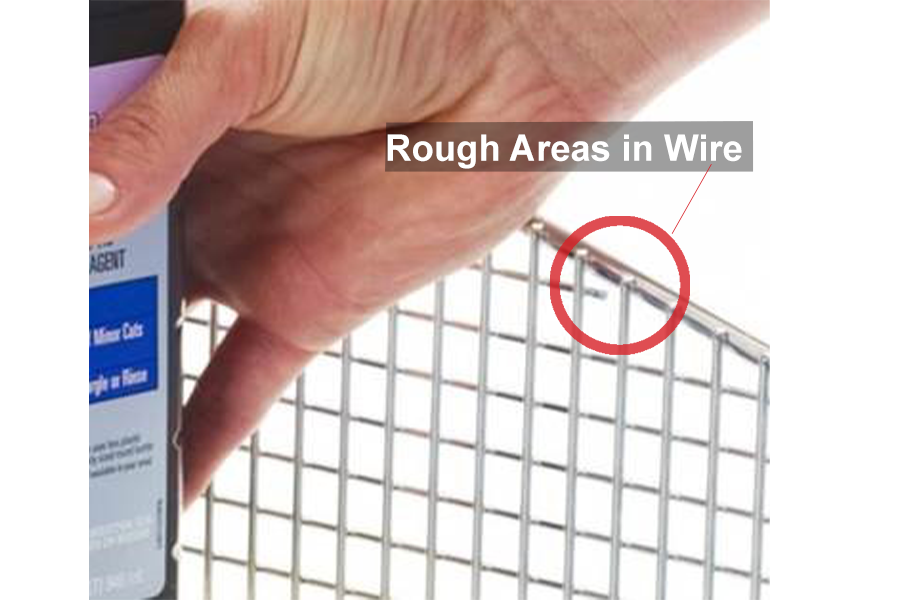 Supply managers at the hospital noticed torn supplies and even injured workers due to their original basket shelving system's harsh edges. The traditional ala cart basket shelving was just not working for them. Enter storage expert Craig Alward and the qwikSIGHT storage solutions from Metro.
"While we were a more expensive option than their past solution, they saw value in the quality of the construction of Metro's products," said Alward.
So what aspects of the Metro qwikSIGHT puts it above the competition?
Quality wire. Unlike other basket solutions, qwikSIGHT baskets are designed for maximum smoothness with a high-quality wire that won't snag or tear. This means that the supplies that are placed in the baskets maintain usability. Over time this can save your facility time in restocking and money.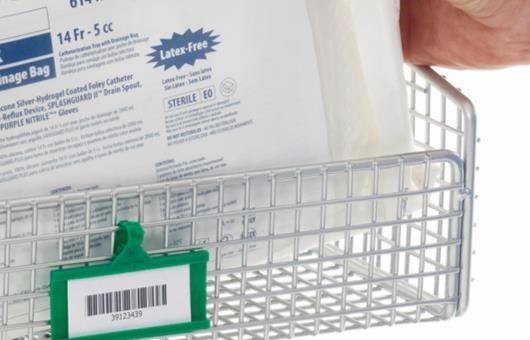 Designed for safety. qwikSIGHT is designed to have smooth ledges. This is an essential aspect of employee safety and maintaining supply. As stated before, real-life cases of basket shelving injury can be common and are entirely unnecessary. Instead, Metro's team focused on providing a safe solution void of any sharp edges when creating qwikSIGHT.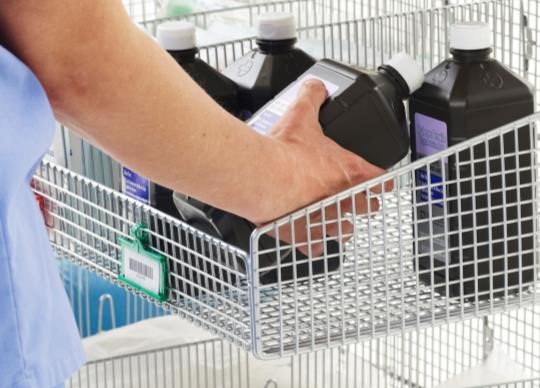 Visibility. qwikSIGHT provides maximum visibility for the efficient inventory of supplies. The open design is ideal for an inventory system that focuses on easy and efficient inventory management. qwikSIGHT can also be configured with divider and accessories to create a Kanban-style system for a more efficient supply management system.
Easy Sorting. The unique basket design makes it possible to sort product by type while also making each supply easy to identify. This can be extremely beneficial in decreasing the amount of time it takes to restock carts and grab supplies while also creating a quicker replenishment system.
Constructed to last. Like other Metro healthcare solutions, qwikSIGHT is built to last for years with traditional wear and tear. Metro takes pride in the stability in our designs. From our original wire shelf to the more modern qwikSIGHT solution, you are getting Metro's classic durability with every product.
Easier access to your supplies. The cantilevered shelves are designed to make grabbing supplies easier. The lack of posts on the front of the unit means that the baskets are more easily accessible. And the lower front basket design makes grabbing needed supplies easier due to the lack of excess wire in the way.
Can adjust to your needs. qwikSIGHT shelves can adjust based on location. The upper most baskets are typically slanted down for improved visibility and access. Dividers are also easily adjusted to match the supplies you are storing.
For more information on qwikSIGHT, refer to the qwikSIGHT showcase page.