One of the most popular trends in food service today is the grab-and-go trend. In our fast-paced society consumers want things quickly, without losing flavor or quality. The grab-and-go trend is a great way to appeal to consumers and offer them dishes quickly and efficiently. Grab-and-Go options are very popular among all consumers, but can be a great way to boost your millennial clientele, specifically. According to this Retailer Meal Solutions Consumer Trend Report, 74% of consumers between the ages of 18-34 purchase 3 or more premade meals a month. If you are ready to break into this exciting trend, here are some Do's and Don'ts you need to consider.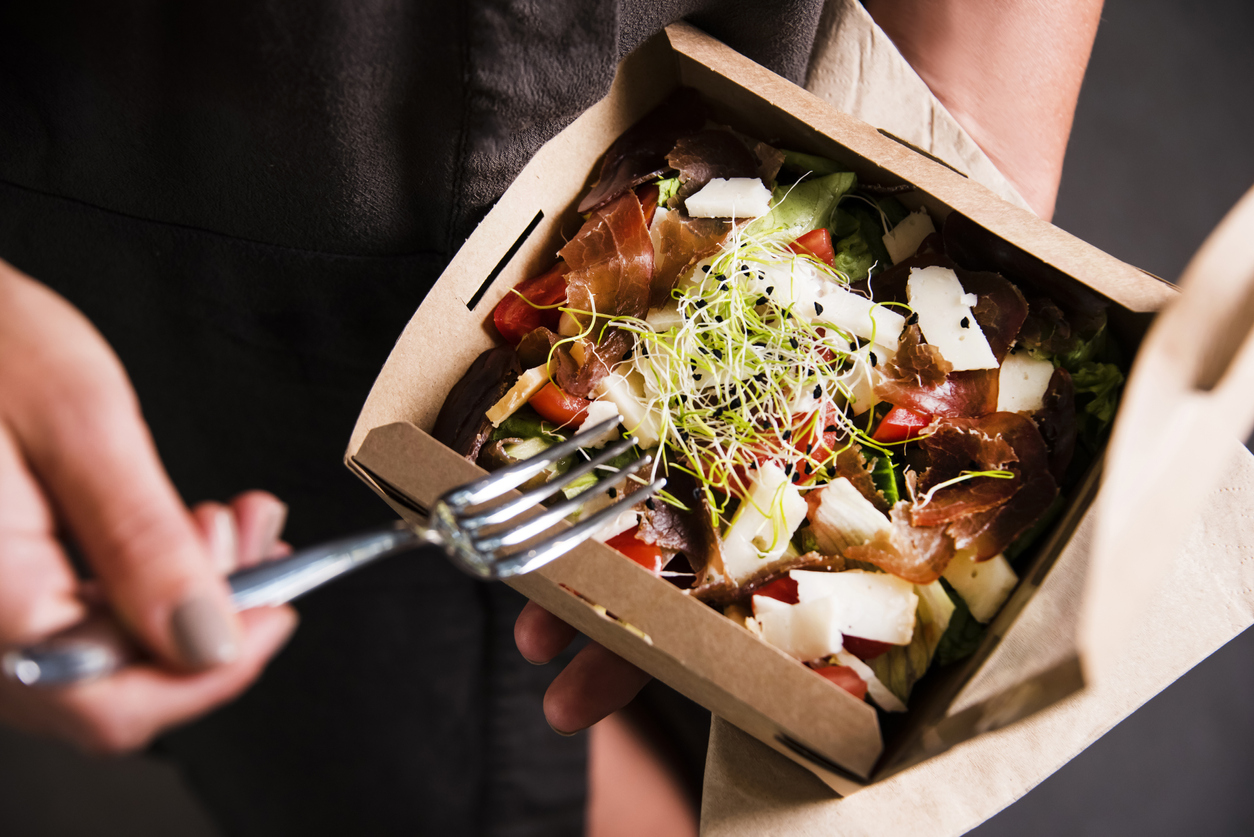 Do - Make Product Placement a Priority
One of the first things any business starting a grab and go structure should think about is layout. If your grab-and-go layout is inefficient and time consuming, it can be detrimental to your new grab and go strategy. Take some time to plan out where each station will be located and what changes will make things as easy as possible on the customer. When choosing your holding supplies, make sure that everything is easily visible. Customers don't want to struggle to find the exact item they want. This is also true when choosing a cooler, hot holding system or shelving unit. It is very important to make sure that everything is easy to spot and organized, especially on your shelving units. It is so easy for products to get moved around when people are coming and going quickly, but there are ways to keep you chip shelf from looking like it has been attacked. One way to handle this would be an organized divider system. Dividers can keep products from getting mixed together and make grabbing the right one easier.
Don't - Buy Flimsy Packaging
Having great food and a great set-up is important, but it means nothing if the food you provide doesn't get home safely. Finding packaging that can handle your dishes without leaking or breaking on the way home is imperative. So do your research and make sure you find the best transport option for your individual dishes. For example, if you sell soups you should make sure they are in a waterproof, well-sealed container to avoid leaking.
Do - Optimize your Kitchen to handle the new Workload
With the expectation of food at the ready, it can be difficult for your kitchen to keep up with restocking the items on your grab and go menu. There are ways you can help make the transition a little easier. First, section off a part of the kitchen that focuses only on the preparation of the grab and go items. This will keep the other kitchen operations separate and minimize chaos as your employees adjust. Also, consider some efficiency boosting tools like prep tables and heated cabinets. Prep tables are a great way to add extra work space without remodeling the kitchen. They are great for quick and easy prep work like, salad chopping or sandwich making and some can be tucked away when not in use, maximizing your kitchen space. A heated cabinet is also a great investment for your grab and go business because it allows you to prep in bulk and distribute throughout the day without diminishing the quality of the dishes you are serving.
Don't - Limit your Creativity on the Menu
Gone are the days of a simple salad and cold cut sandwich as the go-to grab and eat food combo (though they are still a great addition to a menu). The new wave of grab and go eaters are more focused on variety and ingredients so don't be afraid to be creative! One fun way to gain insight and inspiration to make your menu a hit would be to research what is currently trending in the food service industry. For example, clean eating is currently trending so it would make sense to add some dishes with local and organic ingredients. Being on-trend is an easy way to get customers through the door.
Do - Think about Presentation
Even to-go food is Gramable! Since the target demographic of a grab-and-go food system is the millennial generation, it is important to cater to what they find appealing. One thing that has come up time and time again is the millennial obsession with social media. Since this is a trend that will probably be around for a while, might as well take advantage of it! Adding cool containers and unique food designs are easy ways to make your dishes social media stars. Plus, the added social influence is a great way to promote your business.