To determine the most beneficial design for a procedure cart, one must take the procedure being performed into consideration. A wide range of accessories are available to properly equip a procedure cart; therefore, when preparing to create a procedure cart customized to your needs, make a list of the equipment, supplies and accessories that are vital for completing the procedure for which the cart will be used. Identify which items may be readily accessible in the room and which are more convenient to be in or on the cart. Consider if the cart will be used in various rooms, and plan for the least equipped room. Below are a few more tips to make creating your procedure cart easier, while making sure you are getting the best cart for your individual needs.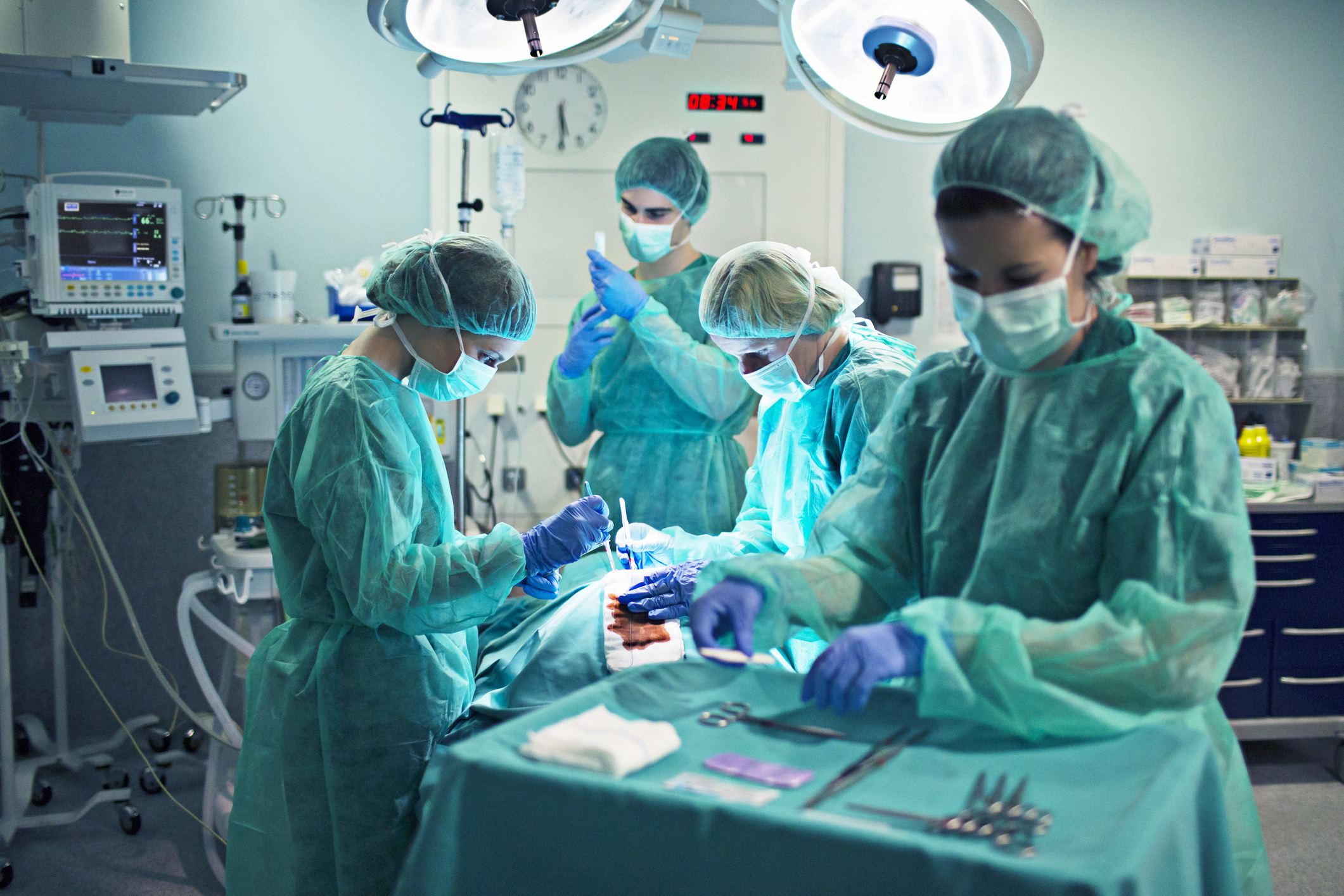 3 Tips to Improve Your Procedure Cart
1. Configuration
Since there are numerous kinds of procedures performed throughout hospitals and other healthcare settings every day, creating a custom-designed procedure cart for specific procedures.will support a hospital lean initiatives by eliminating waste looking for needed items, or walking across the room for a needed supply.
Vary Procedure Cart Pull Colors to Allow for Easy Identification
• Types of procedure carts can easily be identified by varying the colors used for the drawer pulls. For example, a cart designed for Arthroscopic procedures may have red pulls on its drawers; whereas, a procedure cart created for Ureterolithotomies might have orange.
Numerous Storage Options
• An over-bridge and recessed side storage areas create additional space while maintaining the procedure cart's small footprint. Side storage areas can have lockable tilt-out bins for IV bags or PPEs, lockable sharps containers, suction pump shelves, O2 tanks, wastebaskets, and more.
• Full extension, self-closing drawers are typically available in various heights (3, 6, 9 and 12 inches [76, 152, 229 and 305 millimeters]) and can be divided to provide the desired level of organization.
Storage needs should be balanced against the ergonomic requirements of the users. Carts often are available as low as 33"H (838mm) that can be rolled under a counter top when not in use, to upwards of a 45" (1143mm) standing work surface height for taller users.
Security is Vital
• Securing medical supplies and medications is always important, which is why procedure cart drawers and bins must have the ability to be locked.
• Upgrading to electronic locks is a good investment. It is not only a time saver for the staff, when equipped with an auto-lock feature, it is a nice insurance policy to ensure your medications and sharps are locked when the cart is unattended. This is something the Joint Commission will look for when they visit.
Upgrading to an electronic lock brings a host of other optional features:
• Full-feature LCD touchpad for more intuitive operation
• Tamper resistant programming that will shut down access for period of time
• Programmable autolock
• Card readers that provide access with the user's employee ID
• Cart Management Software to help manage users as well as the lock options
• Audit trails that can provide history of which IDs accessed the cart and when
• Wireless capabilities to update users and cart settings… without having to go to the cart
2. Workspace
Due to the limited space in many hospitals and other healthcare facilities, procedure carts should have an appropriate footprint. Having a cart thatis larger than needed can make it difficult to maneuver; it will also take up more floor space making it harder for the staff at the hospital to get around or make it difficult to collocate all of the needed equipment.Increased work space does not always mean a bigger cart,an optional pullout side or interior shelf and/or a swing out side storage unit that can be used as a work space should be considered.
3.Multi-functional
Add Power
• Powered procedure carts allow for the use of computers; purchasing carts that specifically include an on board power supplywill allow for easy information inquiry and easy utilization of equipment that requires a power source even while on the move. This greatly improves workflow and patient care because the clinician can access to the patient's information and needed supplies, from the same cart.This not only reduces the amount of floor space needed bedside, it also avoids the nurse having to interrupt care and leave the bedside to get a supply or check the patient's record. To take advantage of this benefit, procedure carts must have the ability to accommodate the components necessary to integrate this technology. So be sure that you do your homework and ask your cart provider if they offer power integration and get details on run time and overall life of the battery.
Through all of this, it is important to keep the staff engaged to determine which options are the most beneficial. After all, a successful deployment of a new cart or a fleet of carts will be measured by the efficiency and more apparent the satisfaction of the staff utilizing the carts.