So,you've decided your grocery store has to get into the e-commerce market. It only makes sense, with new technology some might say it is even unavoidable. Online shopping has been taking over the market, and with big chains offering convenient grocery options, smaller stores are being forced to look into online shopping. Do not fret. It is a challenge, but it is a challenge that is doable.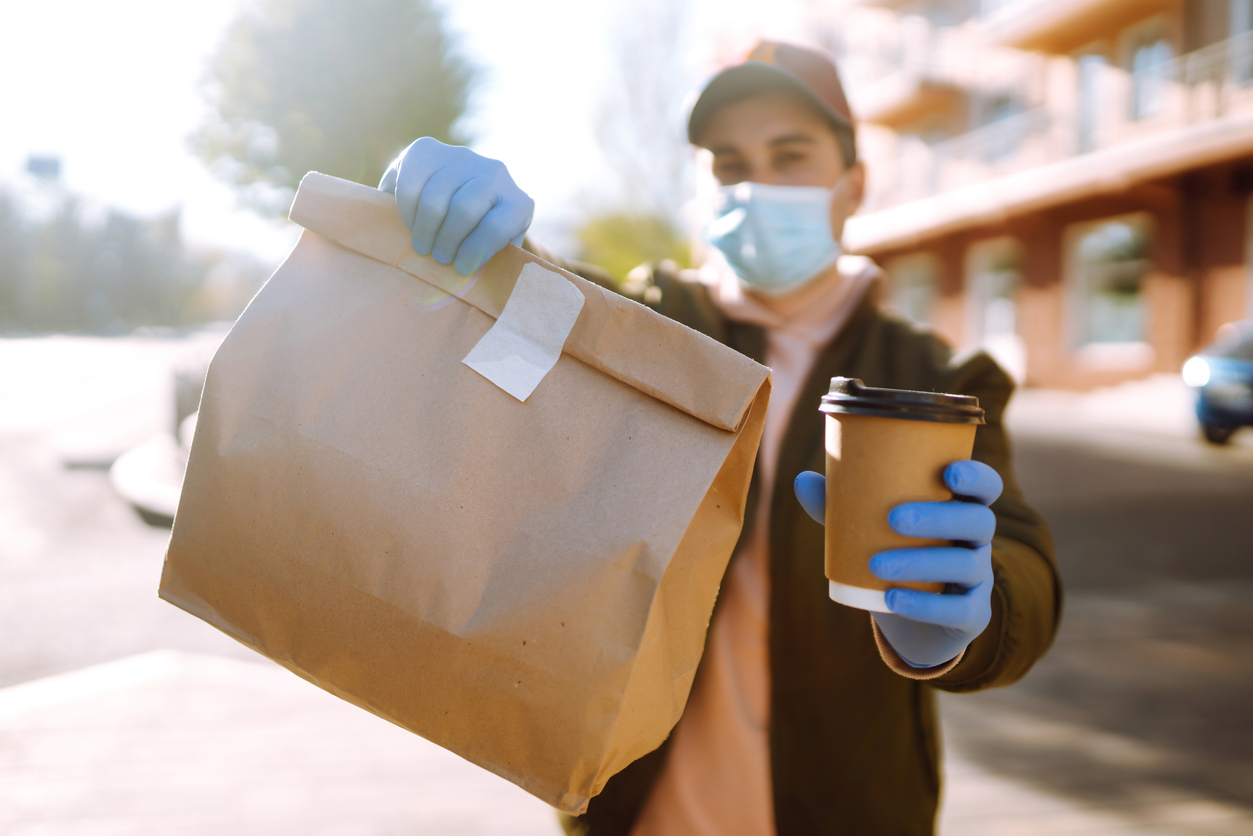 To begin, you should choose your shopping software, decide on a website, and make the decision between an in-store or dark store operation. After that comes the question, how are we going to get the food to consumers? The two main options are home delivery ( last mile) or in-store pickup.
So, should independent grocers and small chains offer home delivery or limit the fulfillment of online orders to customer pickup? Retail, in general, refers to home delivery as a "last mile" challenge. As in a cross-country foot race where runners may lose momentum or twist an ankle near the finish line, home delivery presents numerous opportunities for stumbling.

Considering Last Mile ( Delivery)

Potential challenges include:

• High turnover of delivery drivers who are gig workers for third-party fulfillment services
• Difficulties in developing an in-house delivery system staffed by grocery employees
• Uneven speed and quality of delivery whether by staff or third-party workers, and
• Customer expectations about end-to-end visibility of order status in the supply chain.

High driver turnover: If you tour the websites of many independent grocers that offer online shopping, it appears that the ones offering delivery service do so through fulfillment companies that rely on independent contractors from what is known as the "gig economy." DoorDash, Instacart, PostMates, and SelfPoint are examples, but there are lots of other Internet startup delivery services vying for your business.

Gig workers generally don't receive employee benefits such as health insurance, vacation time, and worker's compensation for injuries on the job. They also have to supply their vehicles and auto insurance. These, of course, aren't the best conditions for job stability. So, when other problems arise such as low earnings per hour due to poor scheduling of assignments during a shift, drivers may quit. The New York Times in 2016 reported that retaining drivers is a significant problem for delivery companies. The article indicated that drivers might stay with delivery service for six months or less and then move to another company. For grocers, this may create a driver shortage and lead to problems in delivery quality.

In- house Delivery

Assigning delivery as the sole task of a group of staff members is a good idea, in part, because it makes the process more efficient. The drivers develop knowledge of the quickest routes to take within different parts of the coverage area at specific times of the day. However, it can be challenging to convince staffers to take on the position, especially if they have to supply their vehicles and insurance. Instead, consider investing in a covered company car solely for deliveries.
Delivery is Inevitable
Though distribution presents a large variety of challenges, in the current market, it is pretty much inevitable. Consumers liked the convenience of grocery delivery, and it has become a mainstream action to get groceries delivered.
Creating Appealing Customer Pickup Service

Home delivery of groceries remains costly and complicated. Although popular with customers who like to shop online, it may not be the best choice for independent grocers without deep pocket funding to experiment with the process. A well-organized customer pickup process may be sufficient. It should include:

• A dedicated storage area for customer orders
• A procedure for emailing or texting customers with reminders when orders are ready for pickup
• A pickup center in-store or located in clearly marked parking spaces to which store staff deliver orders, and
• Friendly pickup center attendants who are knowledgeable about the store's online shopping program and
are equipped with mobile equipment for making last-minute corrections to customer bills, such as inputting coupons for store credit.
Although a friendly, well-organized customer pickup program doesn't go the last mile, it goes a long way toward satisfying customers who shop online.
For more information on Grocery Software check out this guide to find the ideal match for your facility.