Making bread can be a challenge, but it can also provide restaurants with a high selling point. Fresh food is popular, the purer you can make dishes, the trendier you will be. If you are interested in making homemade bread for your restaurant business. Here is some things you will need to consider.
Tip 1: Develop a specialized Recipe.

It can be challenging to choose what type of bread to offer. The primary flavors of your bread should complement your menue. Think of the popularity of the Olive Garden breadsticks. The reason that they are so loved (there was even an Olive Garden breadstick meme) is because the breadsticks complement the items on the menu, and people recognize that as a bread item you can only get at Olive Garden.

Tip 2: Make it Complimentary.

People love starting dinner off with a breadbasket. People are usually hungry when they sit down for dinner, and offering customers bread can help keep them satisfied while waiting for their order. It can also put customers into a more generous mindset because they feel more valuable, and they tend to be happier with their overall experience.

Tip 3: Proof is in the Product

Proofing, before baking is a critical aspect of the bread-making process. If yeast dough does not have appropriate time to proof, the yeast in the dough may not release the required carbon dioxide. This will prevent the dough from creating the air bubbles within the bread that give the bread that delicious texture. To proof correctly, ensure that your dough is held at the proper temperature and humidity. The easiest way to accomplish this is by investing in a proofing cabinet or "Proof Box" for your operation.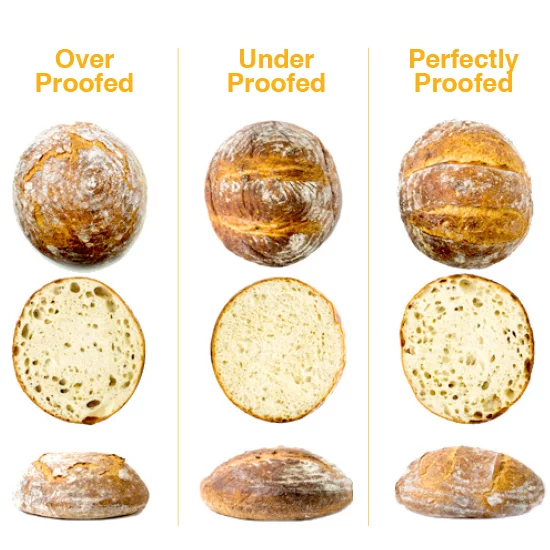 Tip 4: Bake it Properly

Let's keep in mind that whatever you do decide to produce that bread-making can be costly. So, try your best not to use up materials on wasted product. Be sure you have a reliable process for baking before offering fresh-baked bread. You should have specific staff who are knowledgeable in the creation of the bread and also have dedicated oven space. In general, it is better to bake the bread during prep and keep it warm throughout the day. However, if you do decide to bake throughout the day, it is best to have scheduled time out throughout the day.

Tip 5: Make some Additions

Another great thing to consider when adding fresh bread to your operation is what will be served with the bread. An excellent dipping oil or flavored butter can set your breadbasket apart from the competition as its great way to enhance the flavor of the bread. It is also an excellent opportunity to set your business apart from competitors. They may have great bread, but if you have great bread and a fantastic bread oil, that can make a difference. So, do not shy away from a sweet bread with a cranberry butter or a delicious Italian bread with classic dipping oil. Those little additions can make a big difference.