How Hospitals Can Deal Successfully in Reducing ED Overcrowding
According to the CDC, approximately 130 million people visited an emergency department in the United States in 2018. That is roughly 40 visits per 100 people in the country requiring emergency care.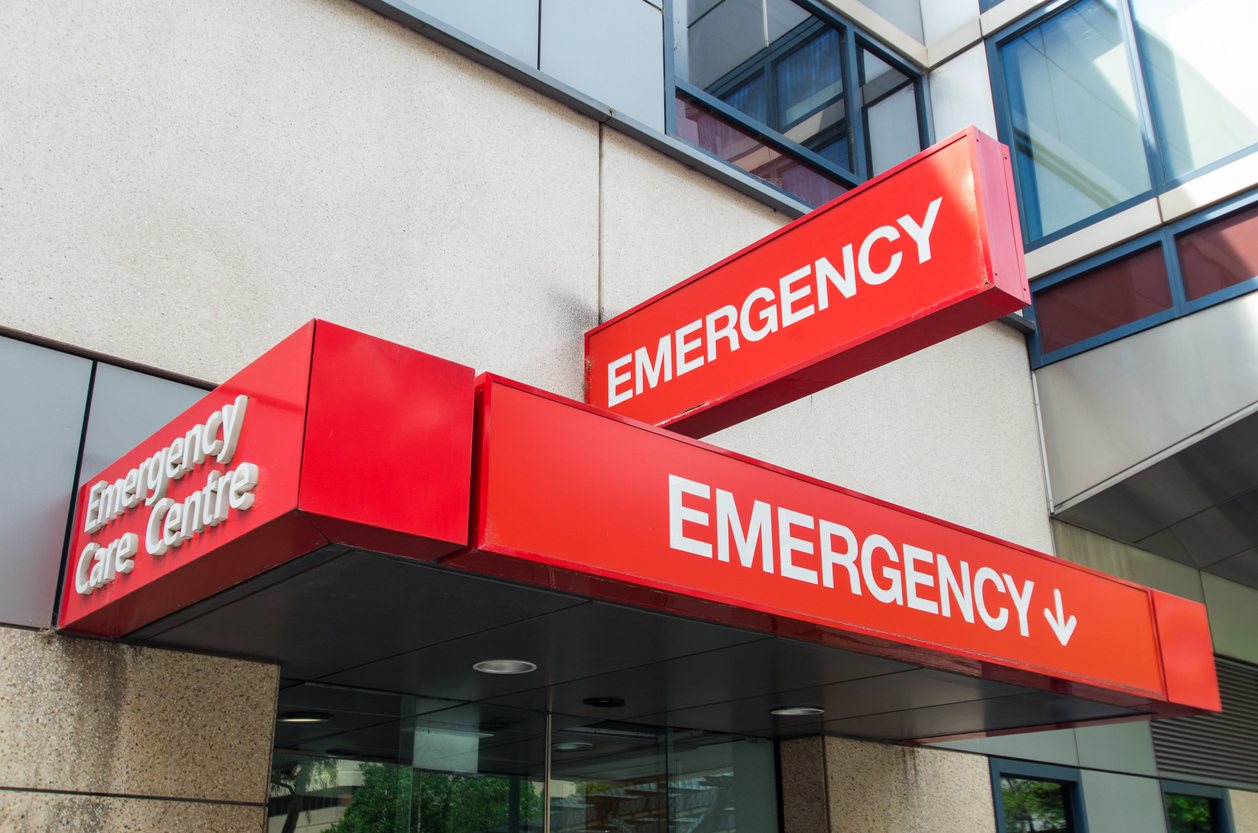 What will Drive the Increase in ED Use?
The return to normalcy will be excitedly welcomed by most. However, it is likely to lead to overcrowding in the emergency department and a massive influx of patients.
Currently, COVID has caused people to avoid the Emergency Department [ED] . NSSP found that ED visits saw a decline of 42% at the beginning of the pandemic. The amount of people who went to the ED declined from 2.1 million per week to 1.2 million per week.
It is believed this decrease may signify that patients who are severely ill are avoiding proper care upon initially noticing symptoms. Once patients resume utilizing the emergency department as a primary resource, numbers will likely spike back up to pre-COVID utilization or even surpass it. It is essential to be prepared for this influx to avoid overcrowding.
How Hospitals Can Deal Successfully in Reducing ED Overcrowding
When people with a cold and cough seek treatment in the ED, the hospital is obligated by law to treat them. People who "have a habit" for using the ED as their primary care doctor, are taking up resources and exam beds and treatment bays in the ED. Following are some solutions to consider.
Hotline
One method that hospitals have adopted with some success is the use of a hotline. Using a hotline allows hospitals to prescreen potential visitors to the ED to determine if the patient's symptoms warrant a visit to the ED. If not, they can suggest alternate and less expensive options such as:
An urgent care center
A hospital outpatient clinic
Their primary care physician
Observation Units
Patients who don't need urgent care can be sent to a hospital observation unit. This frees ED resources for patients in need of immediate care.
Discharge Rooms
Many times, patients wait in an exam area for discharge instructions, medications, and transportation. These waiting patients, if sent to a discharge room, free ED beds for patients that follow them and improves traffic flow in the ED.
Fast Tracking
The use of a fast-track system permits credentialed alternative providers such physician assistants and registered nurses to treat patients whose symptoms indicate that the patient is not a true emergency. This frees physicians to see those patients whose symptoms suggest that they do need emergency care.
Post Discharge Follow-up
When patients are non-compliant with their discharge instructions, such as taking medication as prescribed, are prone to return to the ED. Calling these patients helps patients to follow their discharge instructions and not make another visit to the ED.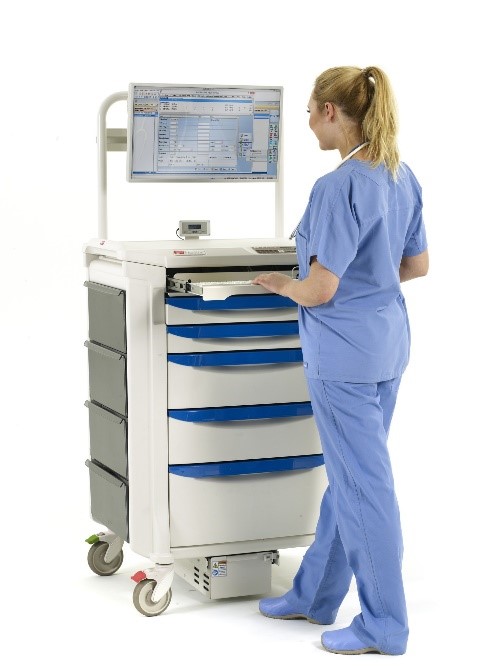 Proper ED Organization
High-volume emergency departments need to standardize ED rooms using appropriate storage units, treatment carts, and hazardous waste disposal. When rooms are organized using the same or similar (due to architectural differences) layouts time is not wasted looking for supplies and treatment tools.
If you need to treat patients in the hallway due to ED overcrowding, consider using a cart that combines supply storage with technology for electronic documentation. A supply/treatment cart with computerized documentation saves valuable space, by eliminating the need for two separate carts, and eliminates the need for nurses to leave their patient, to hunt for a supply or get access to a patient's record. The nurse can have both with them at the point of care, wherever in the ED that may be.
The reasons for ED overcrowding are complex, yet, the solutions offered above are simple and cost effective. Hospitals that strive to make their emergency department more efficient will see more success in ED patient care and costs lowered.
Dealing with ED overcrowding in your Hospital? Let the experts at Metro help you "Put Space to Work" in your ED and help find additional ways to improve the workflow. Find your local representative and schedule a space audit today.