In the United States alone, 300,000 surgical site infections (SSIs) occur in medical facilities, with the majority of these being completely preventable. Not only do SSIs increase a patient's average length-of-stay by about seven to ten days, but they also drastically increase costs of care. Combine this with the fact that in 2008, the Centers for Medicare and Medicaid Services ended its reimbursement for additional costs related to medical error. With all of this in mind, it is now more important than ever for medical facilities to ensure the proper storage and transportation of sterile medical equipment.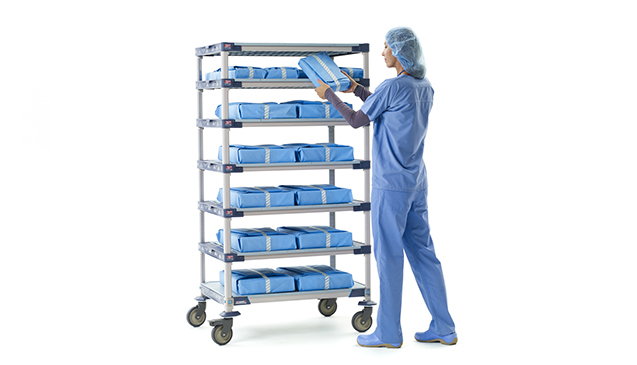 Storage and Transportation Challenges
There are a number of requirements and professional guidelines in place that can be challenging for medical facilities across the country to comply with. For example, to protect sterile items from condensation that could form on interior and exterior walls, these items cannot be stored within two inches of any wall. After all, if a sterile item becomes wet, it must be considered contaminated, as microorganisms could be found in the condensation or moisture itself. Some of the other requirements in place when it comes to sterile medical items include:
Adequate space required between sterilized packages to allow for air circulation

Items must be stored in designated counters

Fortunately, there are designated products available to medical facilities that can make complying with these professional guidelines easier while providing patients with better care.
Products to Improve Sterile Storage
Polymer Shelving Systems
One option to consider is that of polymer shelving systems, which offer a snag-free design to protect delicate, sterile-wrapped surgical kits and will not rust or corrode like other materials. Furthermore, this material can be incorporated with antimicrobial protection, such as zinc and silver agents, to reduce the likelihood of mold, mildew, and other bacteria growth.
Covered Polymer Cabinets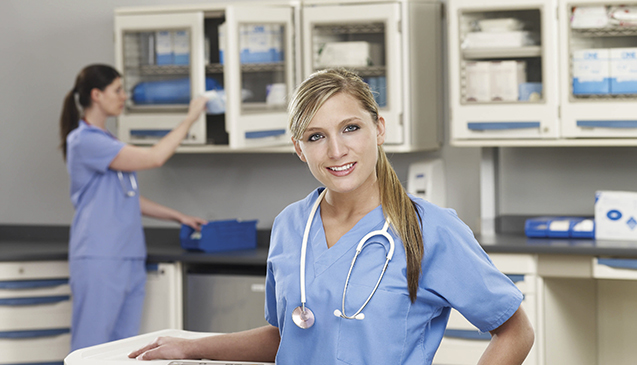 In addition to shelving systems, there are also covered cabinet options available, which are ideal for sterile items that also need to be accessed under sterile conditions. By keeping these in a covered cabinet, they can be accessed as needed while still remaining protected against elements like dust and other airborne particles. Furthermore, there are many customization options available for this type of storage and the materials are easy to keep clean.
Stainless Steel Carts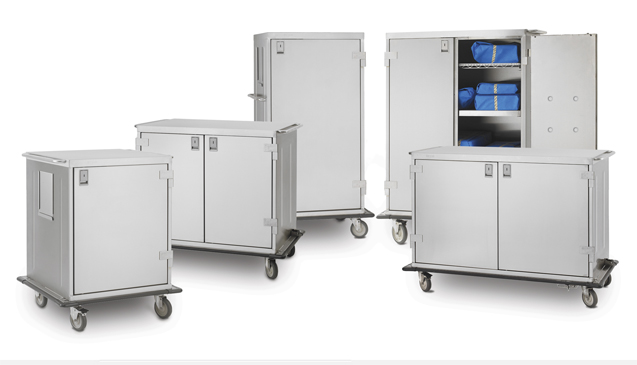 Finally, both open and closed stainless steel carts provide an excellent solution not only for the storage of sterile medical equipment, but transportation as well. Both high and low profile carts are available, and stainless steel casters allow for smooth and easy transportation from one area of a medical facility to the next without shifting or fear of contamination.
There's no denying the importance of safer and more reliable transport/storage of sterile medical equipment, especially considering that additional costs of care related to surgical site infections are no longer reimbursed. Fortunately, Metro offers a wide range of solutions to meet any medical facility's unique needs.