Ever wonder what people think of Mightylite in the field? Here influencer @stevensmoked will tell you why you need this carrier.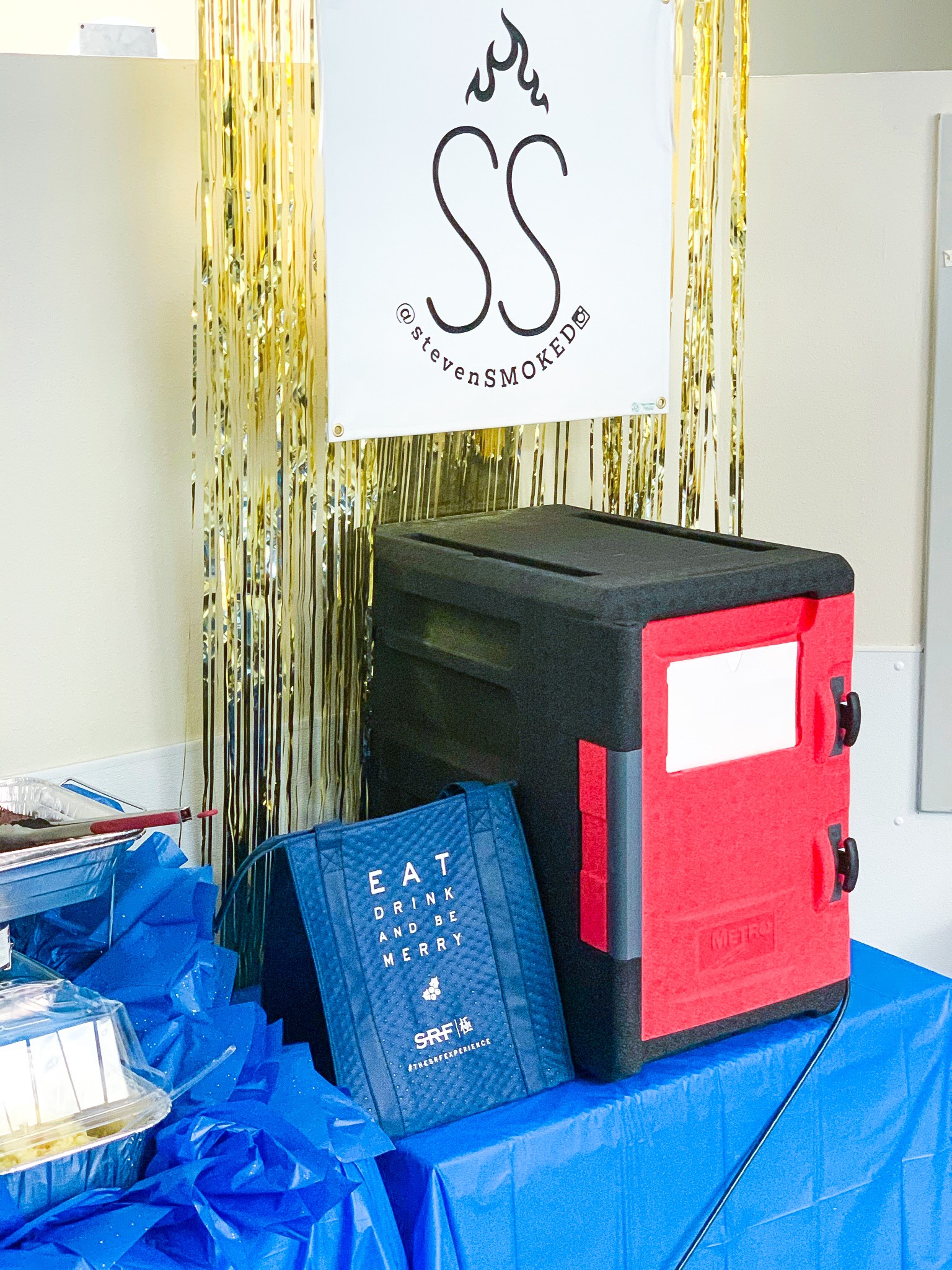 You need a compact, secure reliable method to transport food?...look no further @metrofoodservice has what you're looking for. stevenSMOKED has the information you need to make that decision for this investment! Check it out!
Thermally insulated
Easy-to-carrry, ultra-light 11.3 lb. design reduces back pain and strain during transport
8 convenient handles for easy and ergonomic carrying
Accommodates up to 6 full size pans!
Built-in pan slides are set on 1 1/2" centers
Maintains food at a safe temperature for over 5 hours
Door features travel latch and large, clear label holder / whiteboard
Includes a wire caddy for interior product organization
Conveniently interlocks with other Mightylite carriers
Generous 2 year warranty
Working with food and the foodservice stevenSMOKED is all about safety, reliability and quality. This is what you get with the ML400. Venues, pop ups and catering events all call for the above characteristics and what we were searching for in food service products. We ran across @metrofoodservice and developed a relationship with the company immediately. Now we did some shopping and perusing with other food service company, but the needs we called for kept bring us back to Metro.
Taking the plunge, we got set up with the ML400 and the MightyliteMLH1 Drop in heater for our needs. As stated above the ML400 sports enough space to carry six full size pans! This was important to us in delivering quality food to our customers while maintaining safety. Check out our Instagram page to see the ML400 featured in our catering events! Here are some more product details:
The convenient Metro ML400 Mightylite pan carrier is both ultra-strong and ultra-light. Perfect for any catering business and weighing in at only 11.3 lb., the unit is easy and comfortable to maneuver while reducing the pain and strain involved with heavy, bulky loads. No less than 8 handles are present, ensuring that it's easy to grip, regardless of how you pick it up. Catering business can be tough, but the ML400 is tougher rocking polymer foam construction to absorb impact, making it withstand drops, falls, and bumps with ease.
Increased strength does not mean less function. The polymer foam is thermally insulated to help maximize heat retention, keeping cold food cold and hot food hot for over 5 hours! Maximizing this construction and thermal capabilities means you can travel long distances without worrying about the integrity of ingredients or prepared dishes.
The door of the ML400 swings open 270 degrees to allow easy access while the heavy duty latches keep it secure during transport. For added convenience, a clear label holder / whiteboard is mounted to the door's exterior, allowing you to slip in a label or write directly on the plastic to specify what dishes are inside. This makes food identification quick and easy when you're efficiently preparing the meal and culinary presentation.
This carrier is designed to interlock with other Mightylite pan carriers, which is perfect for operations that use multiple units. This was a selling point for us as we could expand for more capacity when the time comes. An epoxy-coated wire caddy is included with each carrier which helps secure supplies during transport. With the Mightylite ML400 pan carrier, our food transport is secure, safe, comfortable, and reliable. This unit will be your next purchase and will prove invaluable for any catering company or operation that transports food and values convenience!
Overall Dimensions:
Width: 17 1/4"
Depth: 27"
Height: 25 3/4"
Share this post with a friend